Christmas Carnival @ Bukit Timah Centre
December 15, 2017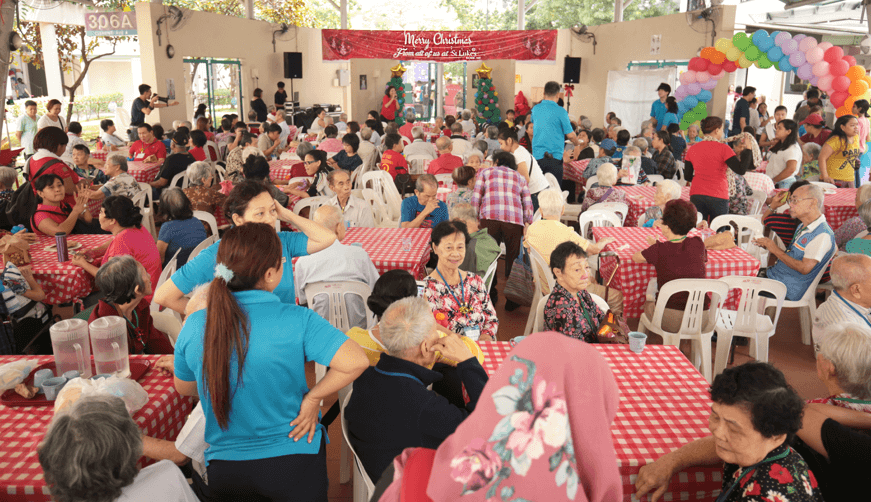 About 350 residents, volunteers, beneficiaries from the Movement for the Intellectually Disabled of Singapore (MINDS) and seniors from our west cluster joined in for a time of celebration at the Pavilion near our Bukit Timah Centre.
A total of 12 carnival game booths and a delicious spread of snacks and buffet were specially prepared for by volunteers.
The celebratory mood was brought to the next level, when local singer, 李佩芬 (Lee Pei Fen) engaged the audience with songs such as the all-time-favourite, 甜蜜蜜 which were close to the hearts of many.
Attendees all went back with a goodie bag.
Many thanks to our sponsors who supported us in this event!
If you would like to find out more about how you can be a sponsor for one of our events, please contact us at slechq@stluke.org.sg