ILTC Excellence Awards 2016
September 29, 2016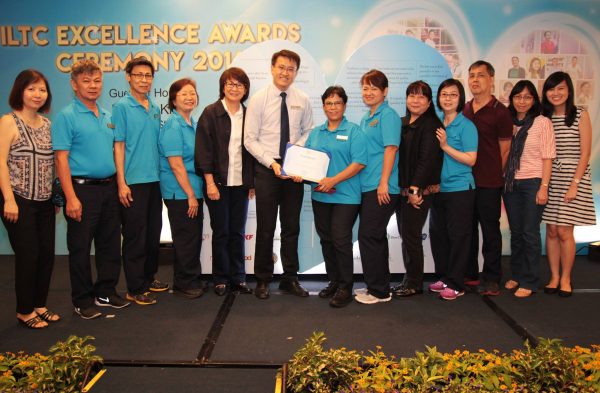 Heartfelt congratulations to everyone who received the awards at the ILTC Excellence Awards 2016 Ceremony!
For their exemplary service standards, contributions and commitment in delivering quality care to their clients, our staff were awarded the Service Quality – Silver Awards.
Recipients comprised Ms Stella Chuah, Mr Chin Kwong Fay, Mr Sky Goh, Mr Quek Keng Liang, Ms Sandra Lee, Ms Ni Ni Khin, and Ms Tan Len See.
You earned it! Outstanding work!