Launch of Caregiving @ South West at SLEC Ayer Rajah Centre
January 25, 2018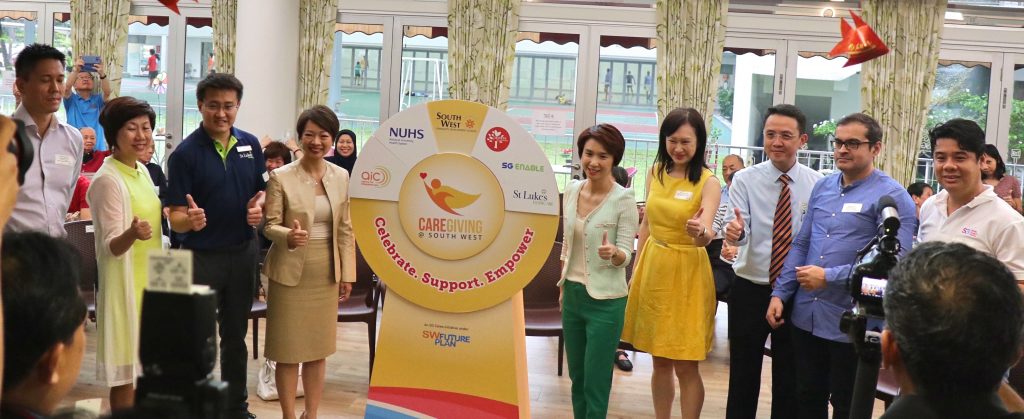 Earlier this evening, South West Community Development Council (SW CDC) launched its Caregiving @ South West, an initiative to provide a network of support and to equip, enable and empower caregivers at our Ayer Rajah Centre.
Based on the Singapore Survey on Informal Caregiving, three in four caregivers juggle between work commitments and caring for loved ones, spending 38 hours on average on caregiving duties.
The Caregiving @ South West initiative will provide a robust and conducive environment for caregivers in the district via a three-pronged approach, "Celebrate, Support and Empower Caregivers" said Ms Low Yen Ling, the Mayor of South West District. The event was also graced by Special Guest, Ms Foo Mee Har, Member of Parliament (MP) for West Coast GRC.
We are delighted and proud to be one of the key partners to contribute our expertise to Caregiving @ South West and be a part of building a community of care!