Pursuing Life With A Purpose
July 31, 2019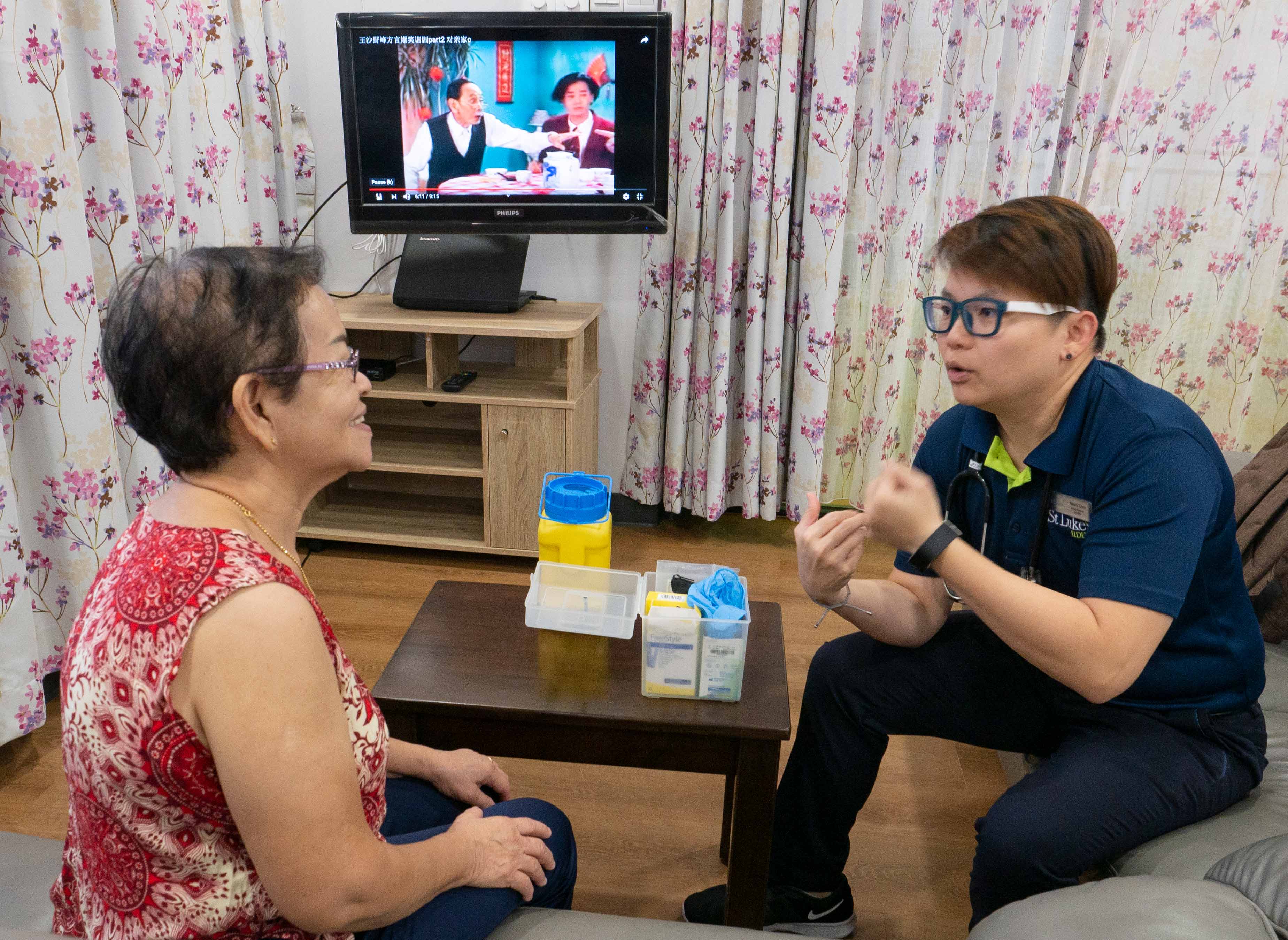 I originally wanted to be an obstetrician since childhood because I love babies. I was also a kid who only had mind for the playground, and was not academically inclined. My mother in particularly, had a hard time then because I was an extremely undisciplined child. I did not study, skipped extra-curricular activities and fought with classmates.
As a result of my wayward behaviour, I did not make the grade to take triple science in secondary school. In spite of that, I was adamant to be in healthcare regardless of what might happen. Thus, I got into Nanyang Polytechnic to study nursing.
My first eye-opener came when I went for my clinical attachments as a student Nurse. During those attachments, I almost wanted to give up. I recall holding a bedpan which had diarrhoea in it with my bare hands, and getting shouted at by a fierce Sister. My aunt even remarked to the whole family that I was learning to "clean shit".
I persevered on with a gamut of feelings from discouragement to excitement. The thought of being able to use the knowledge and skills I acquired to aid others, helped me find and define my purpose in life.
My Turning Point

The turning point came when I went to the United Kingdom to work at a nursing home for 12 years. The nursing approach was so different! It is a 'la familia' model that I have not been exposed to but yet deeply connected with.
It dawned upon me that nursing is not just about putting on a bandage and that's it. I am involved in their everyday lives. I am their advocate, their listening ear and most importantly, their family and their friend. One can never truly be a nurse to the patient until you have built up a relationship based on trust.
I love the fact that I got to sit on their beds and listen to their stories. I loved it when a person with advanced dementia turned to me and said, "thank you, nurse," when normally she does not bat an eyelid at me.
They say 'home is where the heart is' and it is true. They are my 'home' as I am theirs.
————————————-
Nursing has helped me grow

Nursing has helped me grow as a person; from a "wild child" to someone with more empathy, compassion and patience. I wish to play my part to ensure that the next generation of nurses are taught the right values and morals. Our brains can be taught new knowledge and skills even at 80 years of age. But from the heart determines the issues of life.
This Nurses' Day, I would like to thank all you unsung heroes who have worked hard to keep our elders (patients) well and safe. Happy Nurses' Day!
Naomi Chen, Nurse Manager, St Luke's ElderCare