SLEC 2017 Core Programme Graduation
December 01, 2017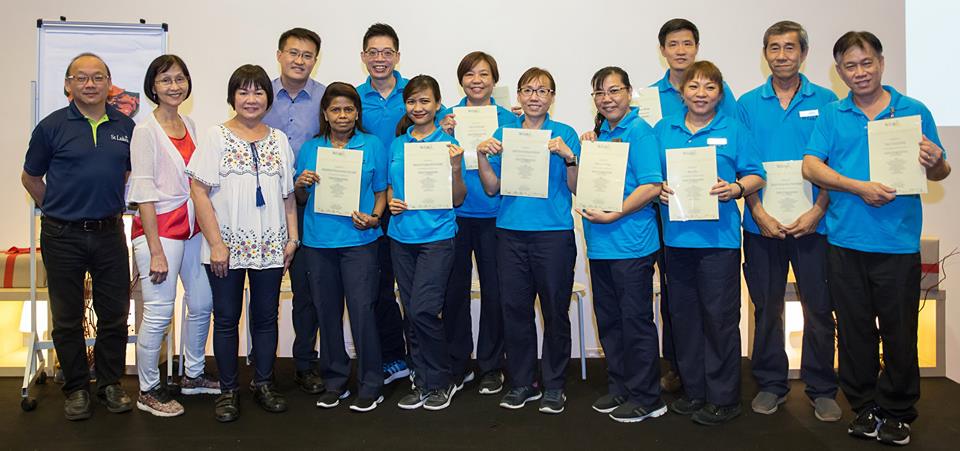 Heartfelt congratulations to all our Core Programme Graduates!
We hope that our in-house Core Programme has equipped you with the knowledge and skills to understand the needs of our seniors and how to use assistive skills safely in order to meet their needs.
At St Luke's ElderCare, we believe in providing person-centred care. Thus, through this programme, our staff will better understand ageing, safety and fall prevention techniques, and many other essential skills in order to do so.
We hope you enjoyed the food, activities and performances planned specially for you this evening!
We are certainly proud of you, well done!