SLEC signs the Work-Learn Technical Diploma with ITE College West
November 13, 2017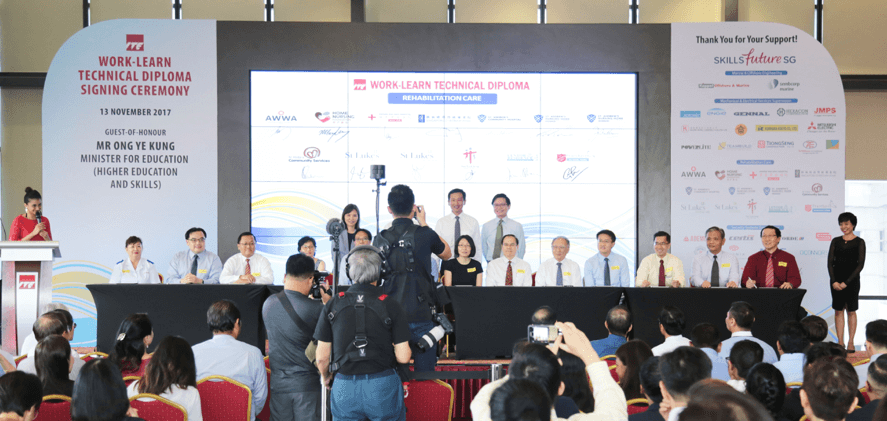 Earlier today at ITE College West, Minister Ong Ye Kung, Minister for Education (Higher Education and Skills) & Second Minister for Defence grace the Work-Learn Technical Diploma (WLTD) Signing Ceremony.
We are proud to be one of the participating companies to sign a Letter of Offer which will provide a formal apprenticeship-based training programme for ITE graduates.
Comprising 70% On-the-Job training with participating companies and 30% institutional training at ITE, the Work-Learn Technical Diploma follows a practice-based curriculum to prepare trainees for a career in the workplace.
We are glad to be a part of this meaningful programme and we look forward to empowering our trainees to be equipped with industry knowledge and skills!