SLEC Carnival: Loving Our Seniors
December 09, 2016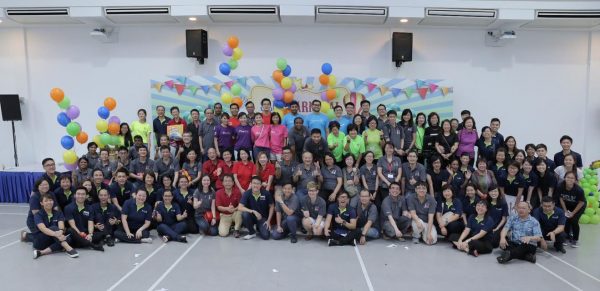 Earlier today, St Luke's ElderCare held its Carnival at Ayer Rajah Community Club where Ms Foo Mee Har, Adviser to Ayer Rajah Grassroots Organisation and MP for West Coast GRC graced the occasion.
The event saw approximately 1,200 attendees including clients from our ElderCare centres, volunteers, partners and agencies such as Ayer Rajah CCC, Agency for Integrated Care (AIC), Credit Suisse, Deutsche Bank, Health Promotion Board, Singapore, The People's Association, PSA Singapore, Pasir Panjang Hill Brethren Church, JurongHealth, National Kidney Foundation.
We are delighted to see the many smiles all around, especially on our residents, our clients, and our volunteers as they participated in different carnival games, activities and performances.
Thank you for all the support we have received, you have played an integral role in making the event an astounding success, thank you!