To Give is To Receive - hear from Ms Ho Souk Heng why she joined SLEC
May 21, 2019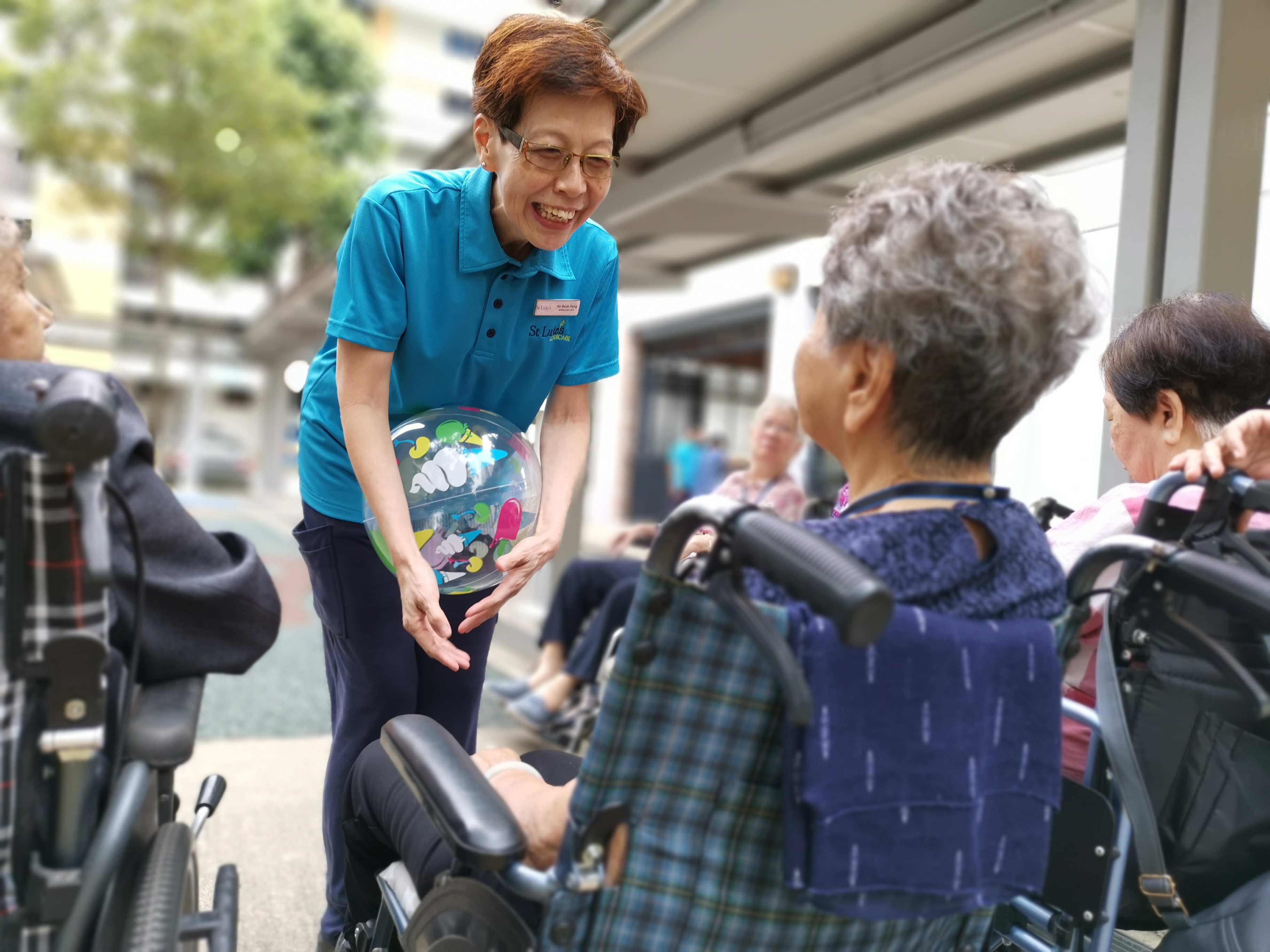 Working for a cause does benefit the giver more than the recipient, according to Ms Ho Souk Heng who recently joined us.
Read on to learn how she gels passion with her calling at St Luke's ElderCare Serangoon Centre.
How did you come to work at SLEC? 
Personally, I believe it is a calling for me to care for elders with dementia. In my previous job as a supervisor, I had undergone training to care for people with dementia. After years in my previous organisation, i took a break. The training deepened my understanding of Dementia. Despite my newfound knowledge, I have little opportunities and avenues to apply them because I was not caring for elders personally and directly. I finally came to work at SLEC after praying for an opportunity to work full-time caring for elders with dementia. And now, here I am, a care staff.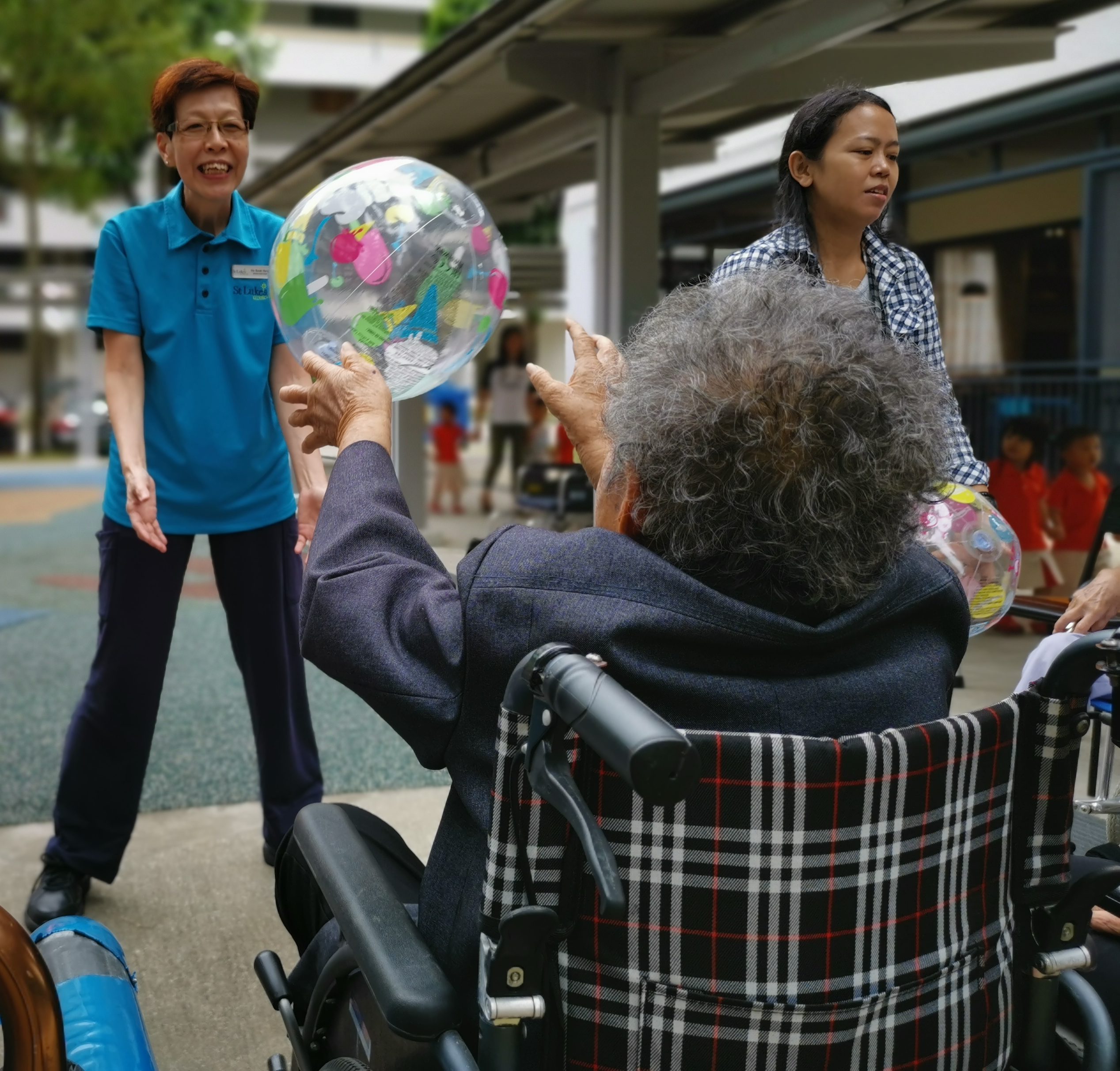 Ms Ho and staff from St Luke's ElderCare Serangoon Centre bring elders outdoors every day to enjoy the morning sun and breeze, and play simple ball games. 
What motivates you to provide care for persons with dementia?
Love is my motivation to care for elders. It is such a pleasure to see elders with dementia actively participating in activities and re-discovering the joy of everyday living.
Give an example of one such activity?
We take the elders out daily to enjoy the morning sun and breeze and play games. I would love to continue working with elders for as long as I can!


What have you learned so far and what keeps you going?
Despite this short period, I have come to appreciate the dedication of all who work in this sector. Patience and passion are the two traits that will motivate us in our care journey.
Join us
Do you have a passion to serve the elderly? Join our big family to make a difference in the lives of the elders we served.