A Day of Art and Expression: Visit to Guangyang Primary School
January 13, 2023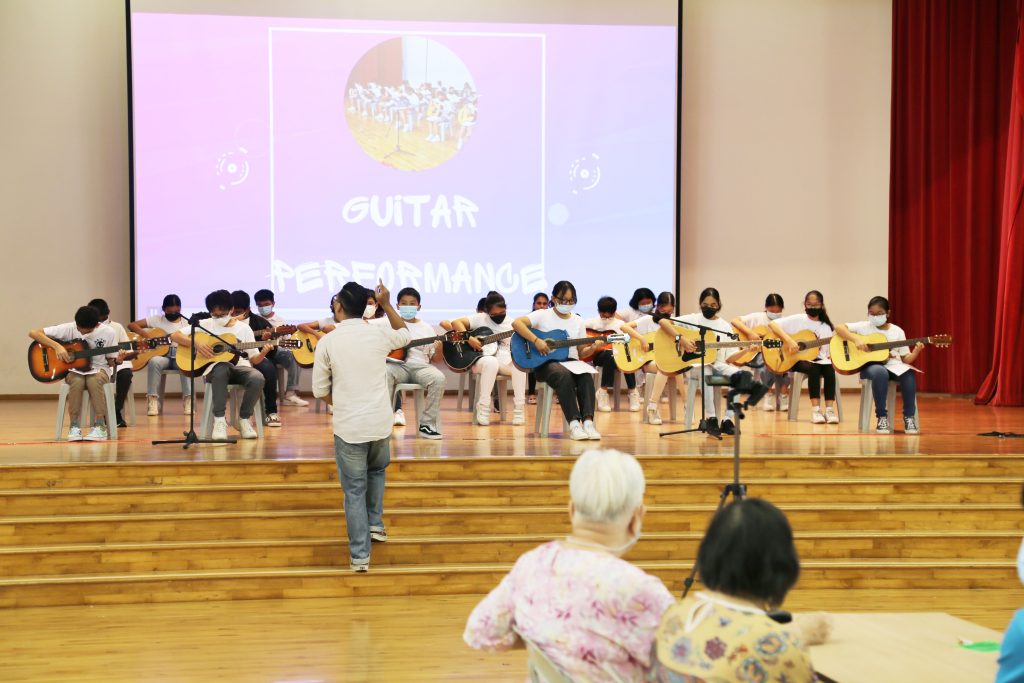 A stirring guitar riff coupled with a powerful backing chorus, followed by a refreshing beat played on recycled materials, and then subsequently by not one, but two energetic dance routines.
Curiously, the aforementioned did not occur at an art festival or concert.
Nevertheless, these were a few of the delightful things the elders from St Luke's ElderCare Active Ageing Hub@Bishan experienced on 9 November 2022 when they visited Guangyang Primary School and were treated to a lineup of performances by the students.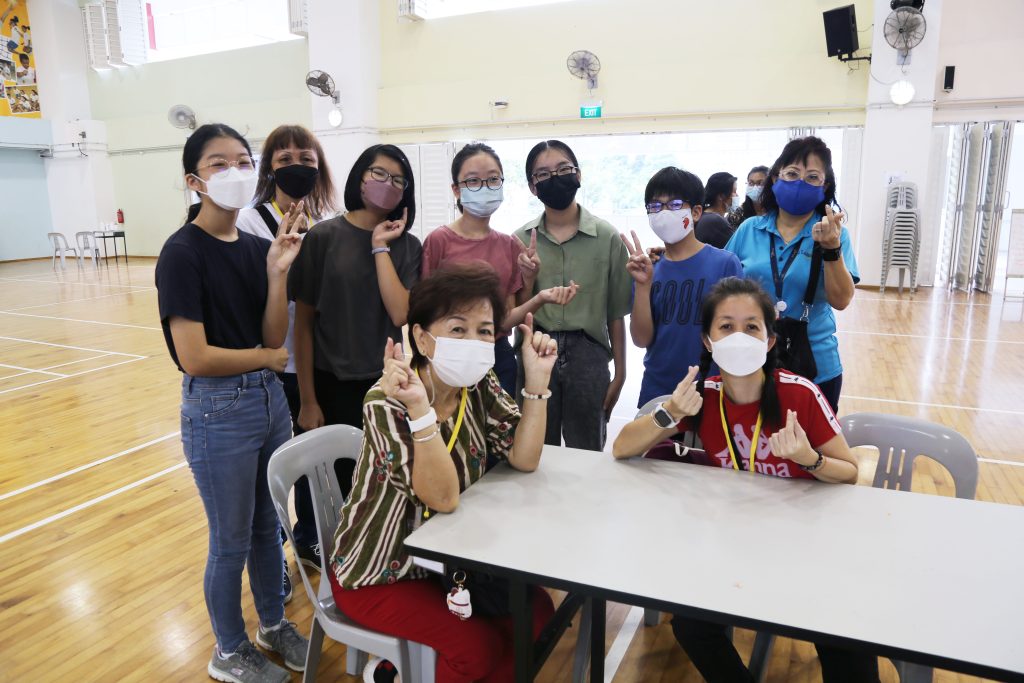 Posing for a photo
Despite the short time spent together, the generational gap between the elders and students was bridged through the performances and the new connections made. "We had a very good time and felt even happier to see the elders entertained with our performance," said An An, a student who was also an emcee for the performance.
Adriana, a fellow student, was also delighted to perform for the elders. "They're very chirpy; when we were performing they clapped and cheered for us," she recounted.
Indeed, the students were well-received by the elders.
"I felt they were very friendly, " said Mdm Rosie Ong, 82. "Some of them even recognised me from a previous visit, but I didn't recognise them because their masks were on," she added with a slight laugh.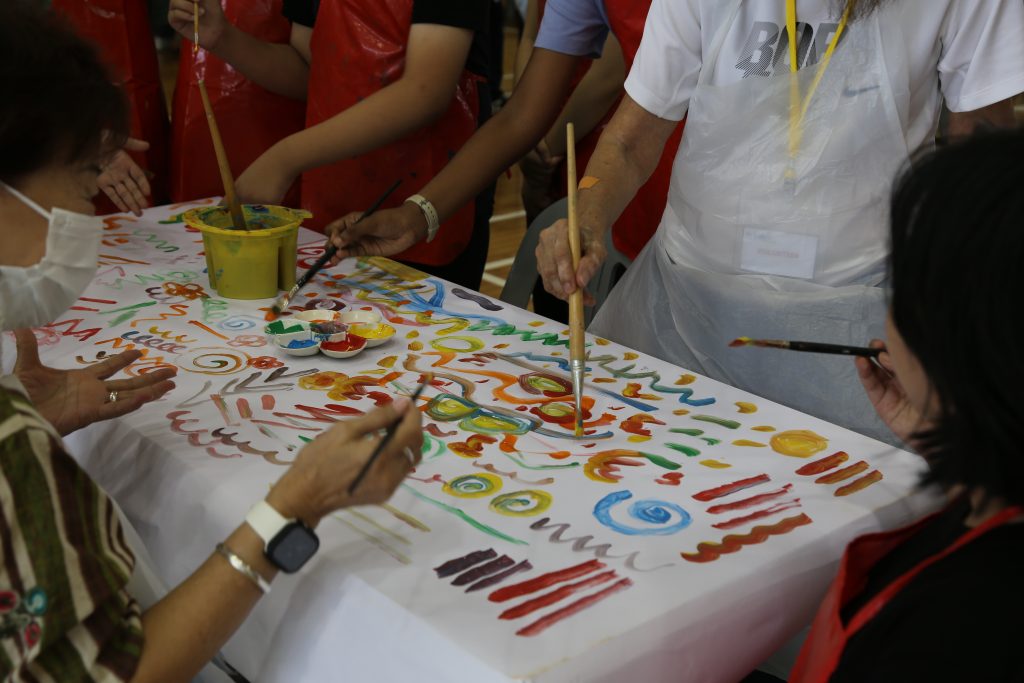 Creating artistic masterpieces together
The performances were followed by an art session conducted by Ng Siew Yong, Senior Executive, Programme Development Department at SLEC, where elders and students harmoniously painted their masterpieces together to the rhythms and beat of popular music, leading to many vibrant, eye-catching creations.
At half past noon, and after a whole morning of activities together, the time came for elders and students to part, with many students taking a fresh view of the elders from the experience.
"Honestly, I used to think elders could be scary, but now that I see them smiling, I realise they can be kind too," said An An.
"My grandparents used to be very strict, but now interacting with the elders today made me realise they care for us," said Adriana in agreement.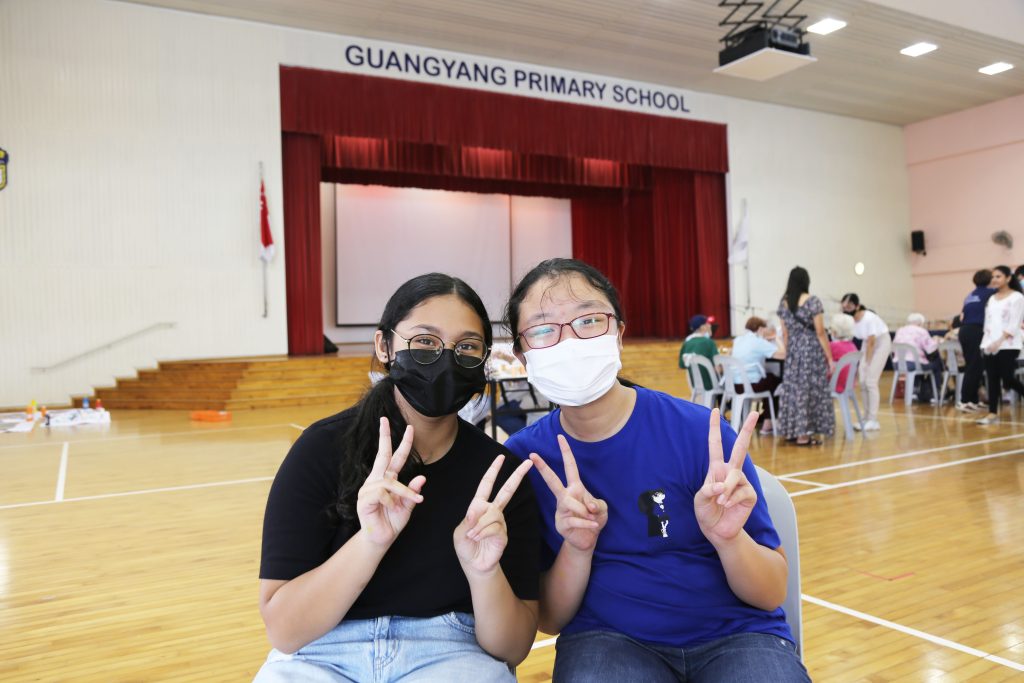 Adriana (L), and An An (R)
This event was also something of a swansong for Guangyang Primary School, which will merge with Townsville Primary School this year.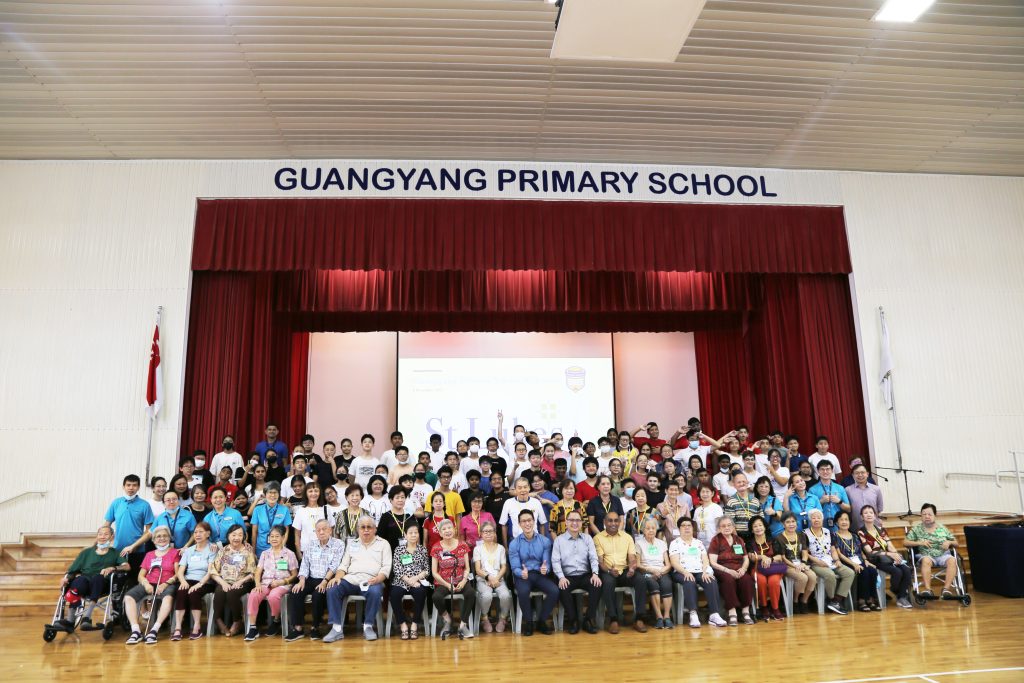 A photo to commemorate a wonderful day
SLEC is very grateful to the students of Guangyang Primary School for their hospitality to our elders, and for their efforts in organising this fun event.
Contributed by Goh Wen Shuen