Celebrating the Lunar New Year with AMK Primary School
February 16, 2021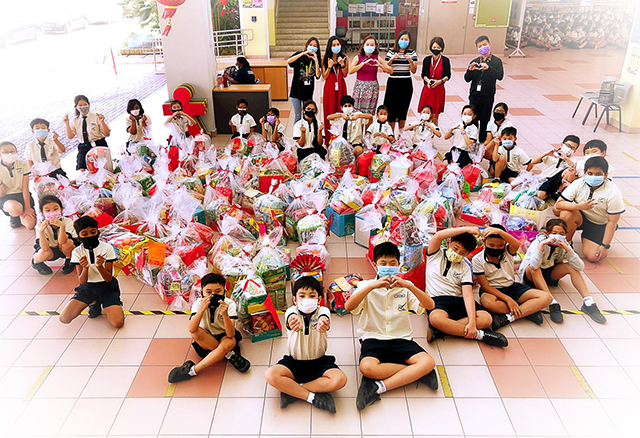 Adapting to the safety measures in place due to COVID-19, students from Ang Mo Kio Primary School found creative ways to show their support and love for our elders at St Luke's ElderCare Residence @ Ang Mo Kio.
Aside from putting together handmade festive decorations and music videos to celebrate the Lunar New Year, the students also organised a food donation drive and packed a total of 180 hampers for our elders.
Our partnership with the school has also enabled us to empower and engage our elders in various intergenerational activities such as sing-along sessions before the pandemic.
We are grateful for the school's support as they continue to make a difference in our elders' lives. You too, can make a difference in our community! Write to us to find out how your organisation can be involved! Reach us at corp@slec.org.sg today!