Celebrating Love at Rivervale Centre
August 31, 2020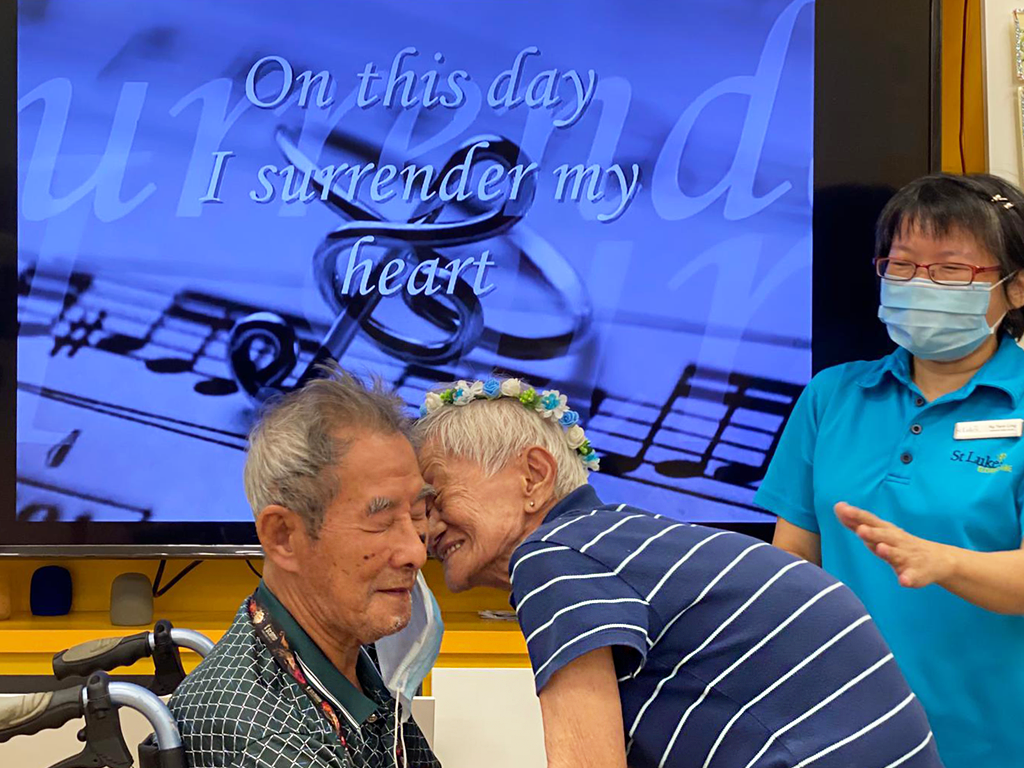 We were honored to share in Mr and Mrs Lee's lovely celebration as they commemorated their 54th wedding anniversary at St Luke's ElderCare (SLEC) Rivervale Centre.
Mr and Mrs Lee, both aged 82 this year; joined us recently in August 2020 for maintenance day care on weekdays.
In 1988, Mr Lee had a bad fall at work. He suffered injuries to his head, hands and his right leg had to be amputated. Just last year, Mrs Lee fell twice and was diagnosed with cognitive impairment. She had another fall in January 2020 and fractured her right hand.
Their son, Raymond, is their primary caregiver. Most unfortunately. he had audio impairment at birth and conversing with others was a major challenge.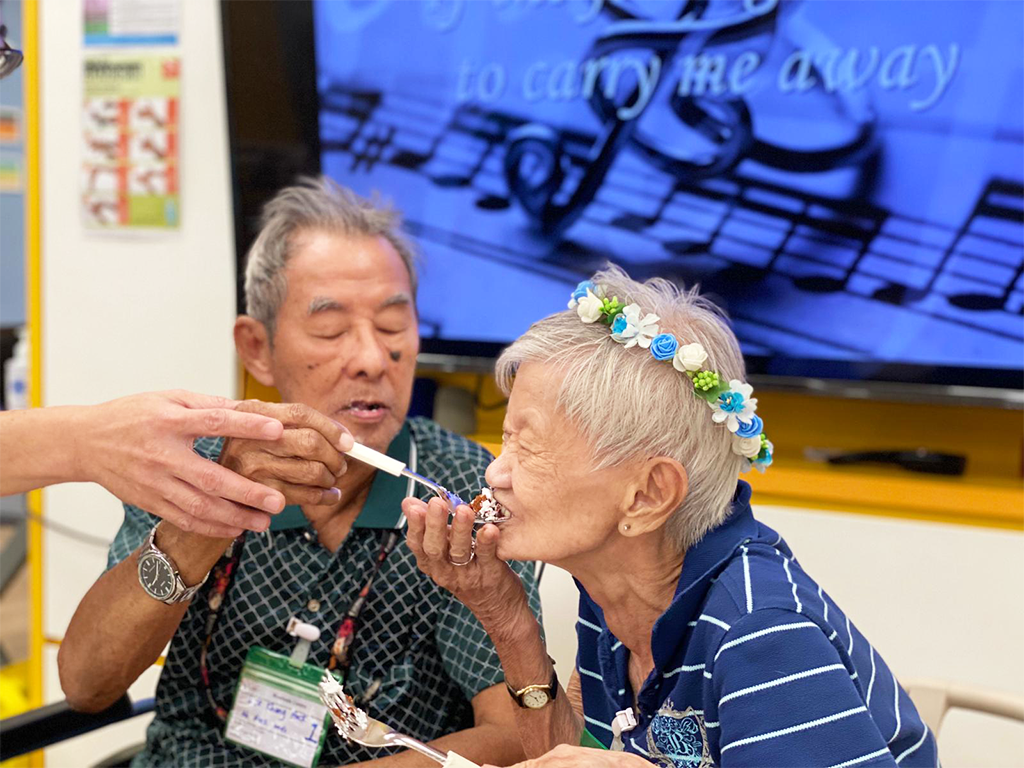 In spite of their circumstances, selfless love and passion is evident in the Lee family. Raymond is grateful that his parents enjoy their time at the Centre, working on puzzles and making new friends. Having his parents well cared for while they are at the Centre leaves Raymond feeling assured and allows him pockets of personal time and to take a breather.
It is heartwarming to witness the close bonds between the Lee family. We are also heartened to know that they are well-supported by additional subsidies from SLEC, over and above government subsidies.
Click here to make an impact to the lives of our elders by donating generously today!