Finding Hope in Despair
October 01, 2020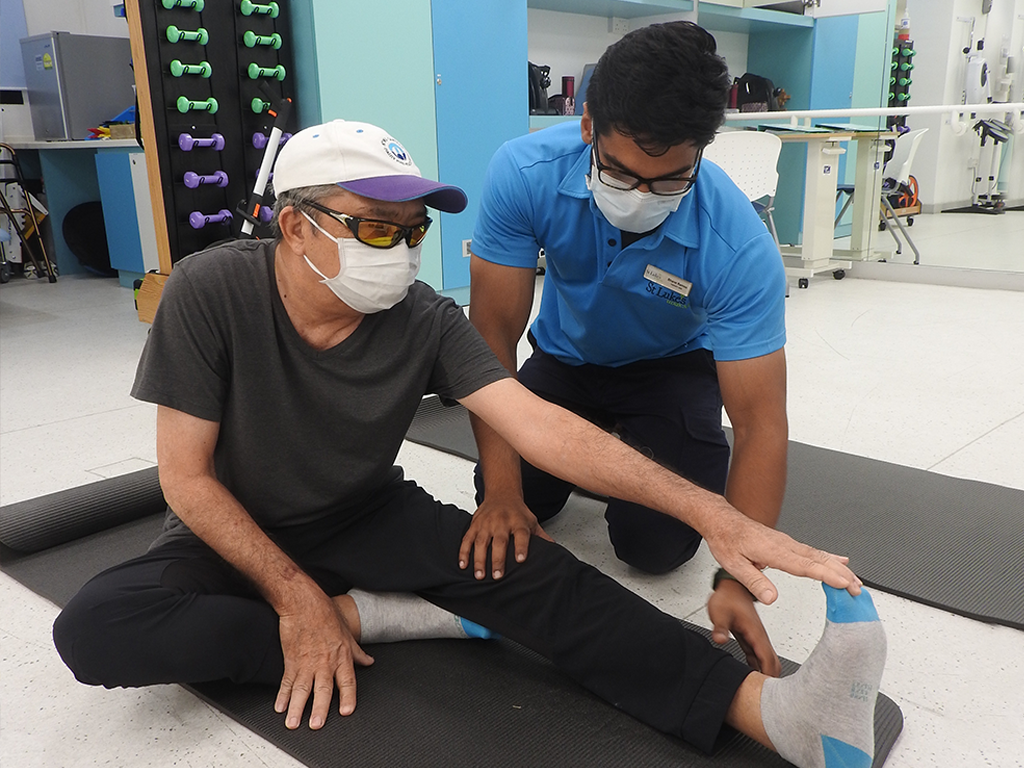 An avid mountain biker and master painter for over 50 years, Mr Chong used to enjoy long bike rides of freedom and nature appreciation for leisure.
In August 2018, he was diagnosed with Myasthenia Gravis (MG) exacerbation, characterized by weakness and rapid fatigue of muscles. The condition is caused by a breakdown in the normal communication between body nerves and muscles.
Mr Chong's diagnosis came as a shock to him and his family. In his worst moments of despair, he became extremely frustrated with becoming wheelchair-bound. He came close to giving up on his rehabilitation sessions.
Finding a Light in the Darkness
Thankfully, he found a beacon of hope in Dr Mothi Babu Ramalingam, an Associate Consultant in Rehabilitation Medicine from Singapore General Hospital (SGH). Dr Mothi referred Mr Chong to St Luke's ElderCare (SLEC) Hougang Meadow Centre in November 2019, following his discharge from SGH.
Over the past 10 months, Mr Chong achieved great progress in his rehabilitation. He was supported by SLEC staff and was determined to press on, much to the relief of his family.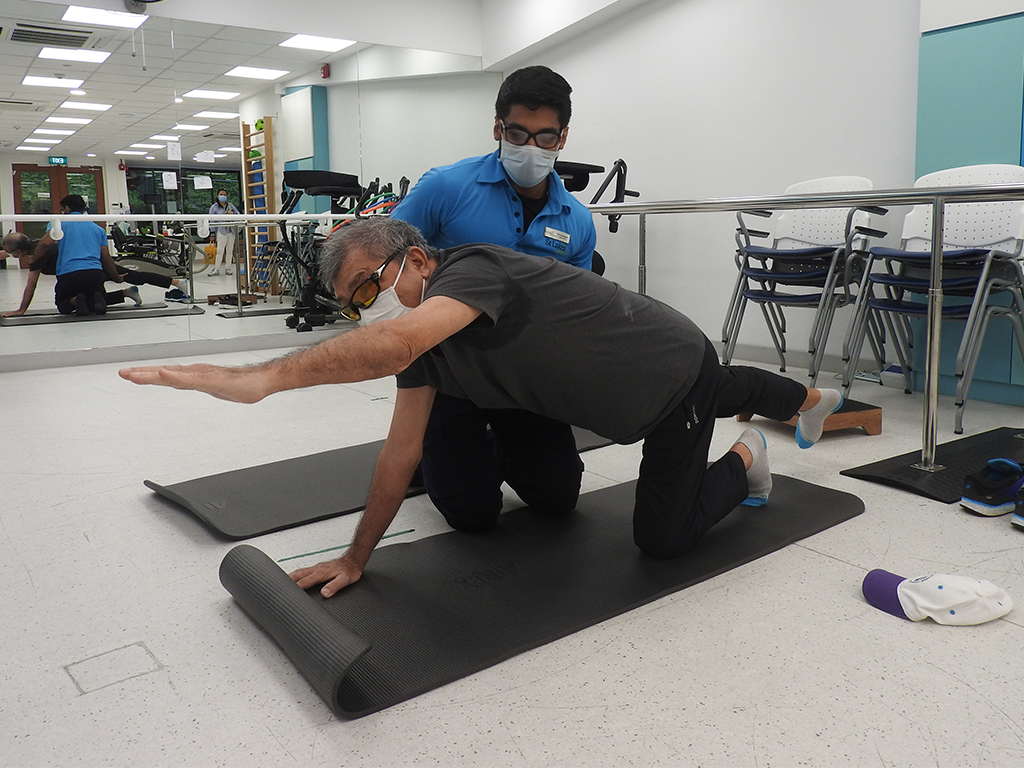 Mr Chong's daughter still recalls his first session at SLEC. It wasn't easy. She shared a video where Mr Chong had to be assisted with a gait belt, and was closely attended to by 3 staff to ensure his safety.
Almost a year on, it is amazing to watch Mr Chong taking big strides with energy and confidence. With the stunning improvements in his physical condition, Mr Chong currently attends weekly therapy sessions at SLEC Hougang Meadow Centre, down from his initial thrice weekly intensive sessions.
St Luke's ElderCare as a Second Home 
Mr Chong credits his main physiotherapist, Alison, for his current ability to walk independently and stay alert for up to three hours in one sitting.
He knows all the staff at SLEC Hougang Meadow Centre by name and even regards them as his grandchildren, given the care they have showered on him over the months. He diligently follows their instructions in practising simple daily exercises at home and listens meekly to their reminders to be patient and seek doctor's clearance before he takes up cycling again.
In Mr Chong's words, "SLEC has been wonderful! Diagnosis is not the end. Stay positive, have faith in your doctor and therapists. Build new goals in life and work towards achieving them. Patience and perseverance is key!"
At SLEC, we are committed to serving and empowering elders. Visit our website today to find out more about our services and locate a centre near you!