First SLEC Commcare Seminar 2022 – Healing begins when we talk about this
October 12, 2022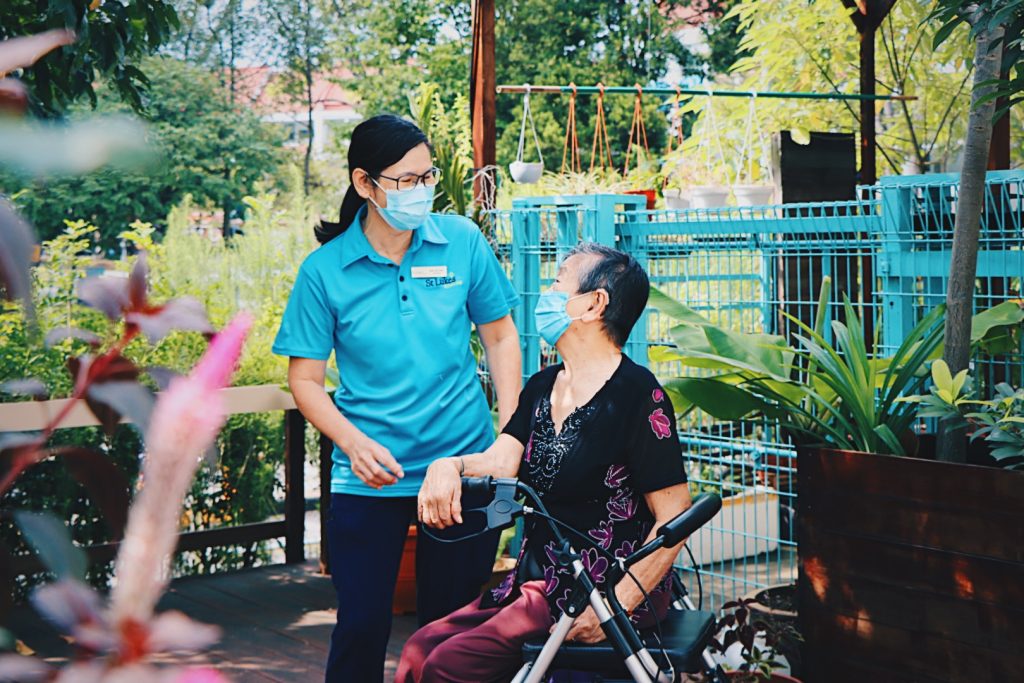 St Luke's ElderCare (SLEC) is excited to announce the launch of the SLEC CommCare Academy which aims to be a thought leader in eldercare training and education, and a premium training provider in the community care sector. It will employ innovative pedagogy to deliver a comprehensive range of educational programmes, especially in areas such as palliative care, skin and wound care, dementia care and rehabilitative care. Besides conducting training and workshops, the Academy will kickstart an annual SLEC CommCare Engagement Series comprising conferences, talks and webinars.
Themed 'Healing begins when we talk about this', the first-ever St Luke's ElderCare CommCare Seminar 2022 will focus on two key areas: (1) Dementia and Spirituality and (2) Wound and Palliative Care.
Date: 28 October 2022
Time: 9am to 12pm
SLEC CommCare Seminar 2022 – Dementia and Spirituality
Where is God in dementia? When a person develops dementia, are they less of a person and do they lose their connection to God? How can the church offer better inclusion and care for persons with dementia and their loved ones?
Come for a time of meaningful discussions and hear from healthcare experts at the forefront of dementia and spirituality.
Guest Speakers:
– Dr Chen Shiling, Founder and Executive Director of Happee Hearts Movement and Physician at Khoo Teck Puat Hospital
– Mr Leow Wen Pin, President of Koinonia Inclusion Network, and Director, Centre for Disability Ministry in Asia
– Rev'd Lew Kiat Lern, Chaplain at St Andrew's Nursing Home, Taman Jurong
SLEC CommCare Seminar 2022 – Wound and Palliative Care
Learn from healthcare experts at the forefront of Wound and Palliative Care as they dive into sharing the best practices in managing a fungating wound, tips to administer effective wound care, case studies, and more.
Guest Speakers:
– Ms Jocelyn Low, Nurse Manager, St Luke's ElderCare Residence@Ang Mo Kio
– Ms Sa'idah Jalani, Assistant Nurse Clinician, Palliative and Supportive Care Program, Alexandra Hospital
– Ms Sylvia Lee, Advanced Practice Nurse, Dover Park Hospice
Register your interest at https://bit.ly/3s55gGh.
For more information on the courses, do visit https://www.slec.org.sg/commcare-academy/.