SLEC establishes MoUs with Reach Community Services, Salem Welfare Services, Salem Chapel and the University of Birmingham
April 22, 2022
St Luke's ElderCare (SLEC) is pleased to announce that it has recently established Memorandums of Understanding (MoUs) in partnership with four organisations: Reach Community Services, Salem Welfare Services, Salem Chapel, and the University of Birmingham. These MoUs were inked from January to April 2022.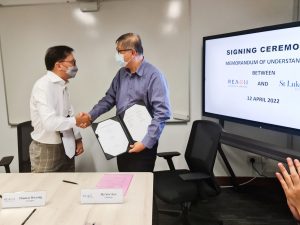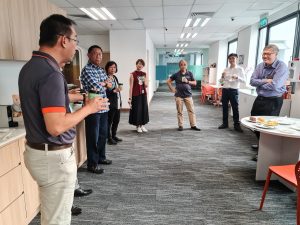 Reach Community Services operates family, counselling, youth and senior services, and its MoU with SLEC marks the start of a collaboration towards delivering meaningful community engagement and active ageing services to communities residing in common geographical areas, developing synergistic and compatible services that are mutually beneficial and providing consultancy towards the building of organisational capabilities in senior services.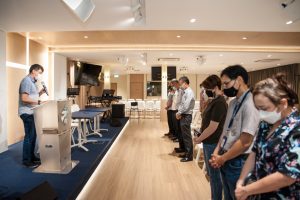 Salem Welfare Services (SWS) officiates the handover of Salem Centre at Yishun Central to SLEC for its management, operations and maintenance. Services that SLEC will run include day rehabilitation, centre-based nursing, community health centre and active ageing services. SLEC is committed to working with SWS to strengthen community engagement and active ageing services in the community of Yishun and Kebun Baru.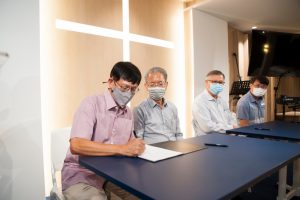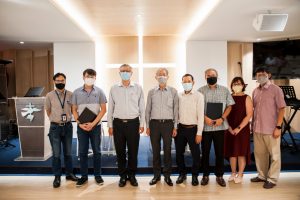 Our partnership with Salem Chapel will see the church and SLEC recruiting, training and deploying volunteers to provide for the physical, socio-emotional, cognitive and spiritual needs of the elderly at Salem Centre.
Through SLEC's MoU with the University of Birmingham, both parties have agreed to explore research collaboration projects on dementia, palliative care and wound care, the potential development of post-graduate courses on palliative care and mutual learning opportunities via clinical case discussions.
As SLEC forges ahead with a vision to Transform Community Care, we are honoured to have the recognition, trust and partnership of other like-minded organisations in this shared endeavour. SLEC is excited to embark on these upcoming collaborations with our partners and further deepen the impact that we, together, can create for the elders in our community.