St Luke's ElderCare launches CommCare Academy with the inaugural St Luke's ElderCare CommCare Seminar 2022
November 07, 2022
Singapore, 28 October 2022 –
"I won't make it tonight, Poon,"
Those were the last few words to Associate Professor Edward Poon during his first encounter with a dying patient in the early 1980s. "I felt so sad, lost and helpless when the patient's son came over to me," recounted Associate Professor Edward Poon, Chief Nurse and Academic Director of St Luke's ElderCare. The numerous encounters with dying patients throughout his nursing career inspired Associate Professor Poon to pursue a Master of Science in Palliative Care from King's College London in 2002. As a silver tsunami looms in Singapore, Associate Professor Poon hopes to impart his knowledge to the next generation of nurses and caregivers so they will be better prepared to care for patients in their final stages.
Associate Professor Poon is one of the many recognised trainers in the newly established St Luke's ElderCare (SLEC) CommCare Academy. Other notable trainers include Ms Susie Goh, Director of Nursing, Residential-Based Nursing. A 2011 recipient of the President's Award for Nurses, Ms Goh brings with her more than 40 years of rich nursing experience in both public and private healthcare institutions, and in clinical training and education, and she has extensive experience as a wound and ostomy nurse across a variety of settings.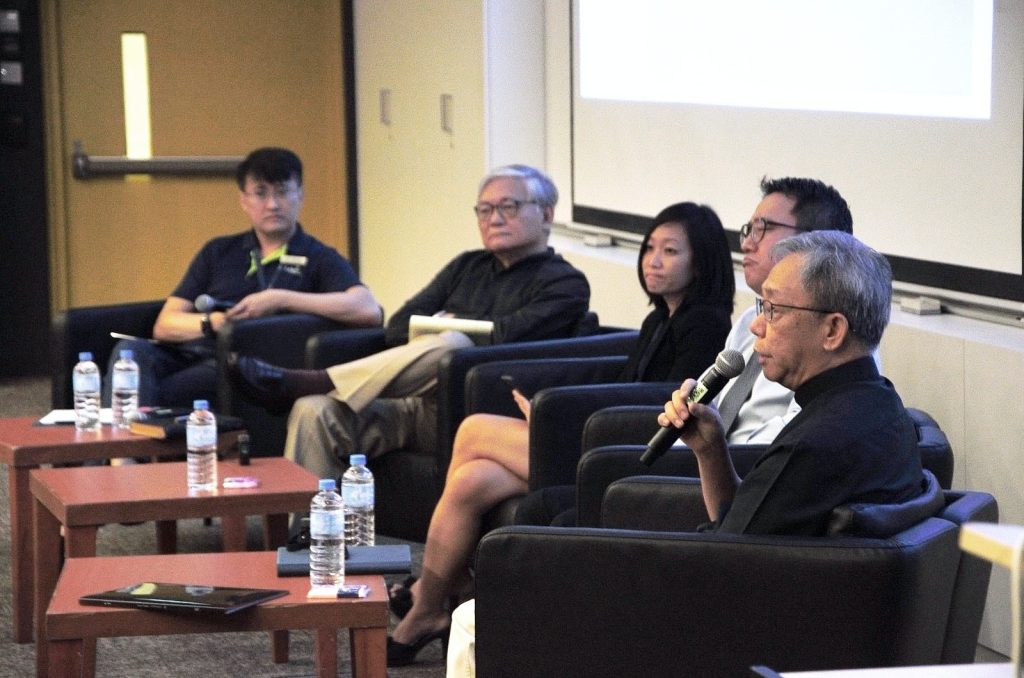 The SLEC CommCare Academy launched on 28 October 2022 through the first SLEC CommCare Seminar 2022. The Seminar was split into two tracks that ran concurrently, which were the 'Dementia and Spirituality' track and 'Wound and Palliative Care' track, attended in total by over 300 people coming not only from medical fields but also from all walks of life. Experts in their respective fields shared their insights and knowledge on the topics.
The Dementia and Spirituality track was graced by Dr Chen Shiling, Founder and Executive Director of Happee Hearts Movement and Physician at Khoo Teck Puat Hospital, Dr Tan Soo Inn, Director of Graceworks, Mr Leow Wen Pin, President of Koinonia Inclusion Network, and Director, Centre for Disability Ministry in Asia, and Rev'd Lew Kiat Lern, Chaplain at St Andrew's Nursing Home (Taman Jurong). Likewise, Ms Sa'idah Jalani, Assistant Nurse Clinician, Palliative and Supportive Care Program, Alexandra Hospital, Ms Sylvia Lee, Advanced Practice Nurse, Dover Park Hospice, and our very own Ms Jocelyn Low, Nurse Manager, St Luke's ElderCare Residence@Ang Mo Kio, brought valuable insights derived from their personal experiences to the Wound and Palliative Care track.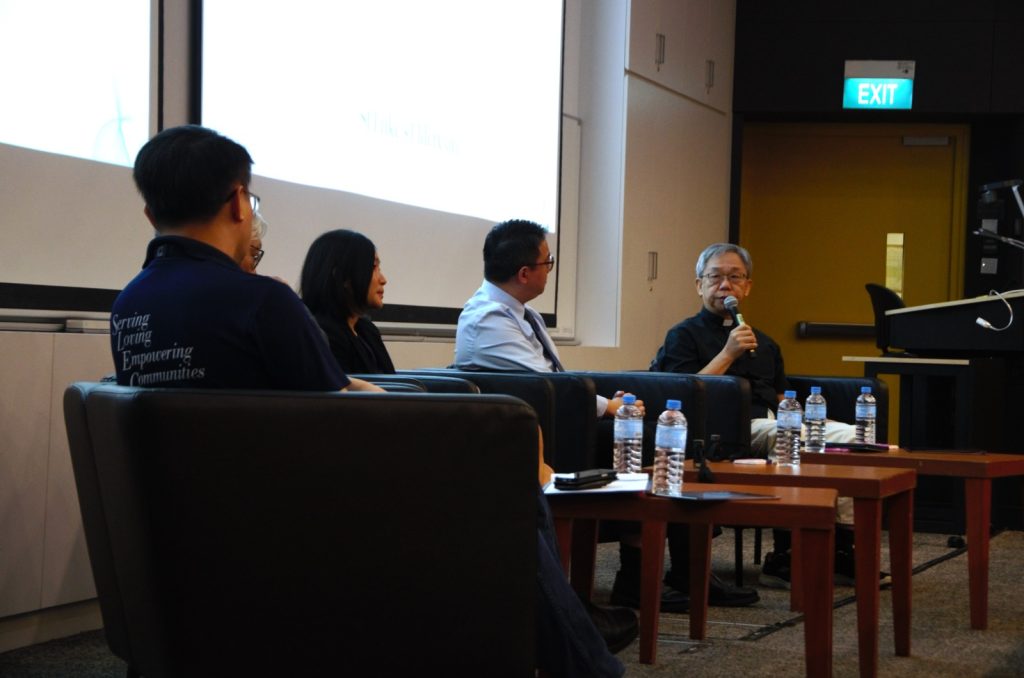 In the Dementia and Spirituality track, the range of dementia's deleterious effects on the mind, along with questions on whether someone with dementia could retain their connection with God and sense of self were answered. The guest speakers also shared personal, heartfelt anecdotes on their experiences caring for loved ones with dementia, whilst analysing the effects of dementia from both theological and medical viewpoints.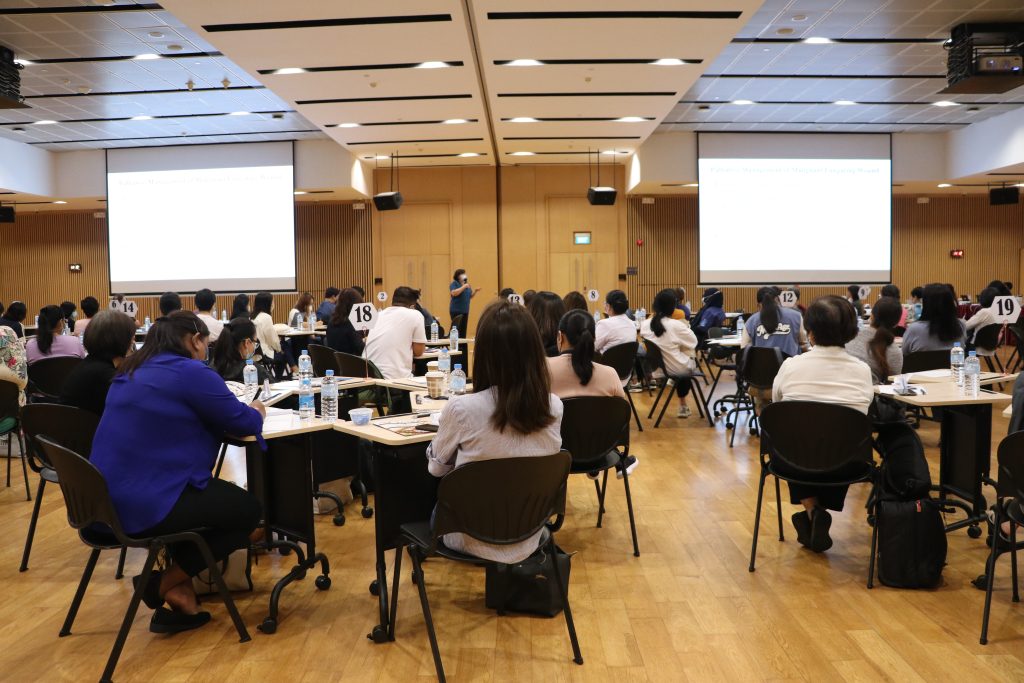 At the same time, experts in the Wound and Palliative Care track spoke about the different types of fungating and exudating wounds, how to help them heal, along with discussing case studies with the audience. The pictures of wounds shown during the track, while graphic, gave an eye-opening, first-hand look at the pain endured by many of these patients, as well as how said wounds not only cause physical but also psychological suffering, often leading to stigma, social isolation, and existential dread.
However, these tracks showed exactly why we are willing to go the extra mile in caring for our many elders and patients, and as Associate Professor Poon stated at the start of the Wound and Palliative Care track, "Our aim is to give our patients hope through care and compassion."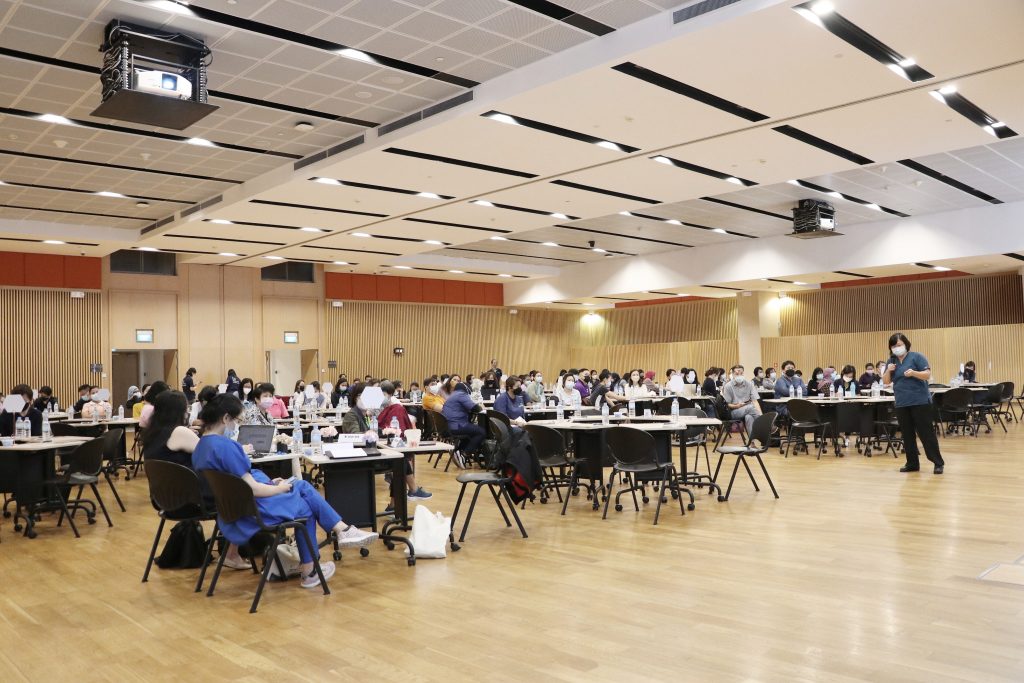 The SLEC CommCare Academy aims to be a thought leader in eldercare training and education, and a premium training provider in the community care sector. It employs innovative pedagogy to deliver a comprehensive range of educational programmes, especially in areas such as palliative care, skin and wound care, dementia care and rehabilitation care. Besides conducting training and workshops, the Academy will kickstart an annual SLEC CommCare Engagement Series comprising conferences, talks and webinars. Experts and professionals from various disciplines will be invited to shed new light and perspectives on eldercare and explore new and innovative ways of providing care to the elders.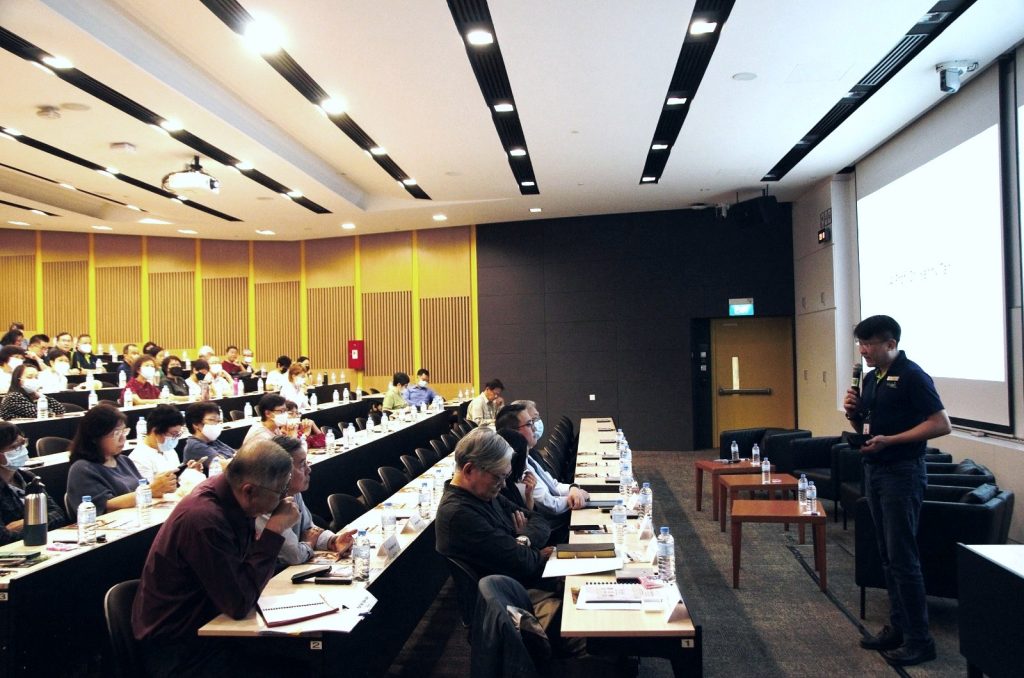 Associate Professor (Dr) Kenny Tan, Chief Executive Officer of St Luke's ElderCare shares, "the urgency of providing competent workers for the community care sector is pressing. By 2030, it is estimated that our nation will face a super-ageing phase, with a fourth of the population over the age of 65. In response to operating in this VUCA (Volatile, Uncertain, Complex, and Ambiguous) world, Community Care Organisations must place emphasis on managing staff development. Through the CommCare Academy, we want to nurture care staff with the attitude and aptitude to be voracious, unfazed, committed, and agile, in providing the best quality care to our elders."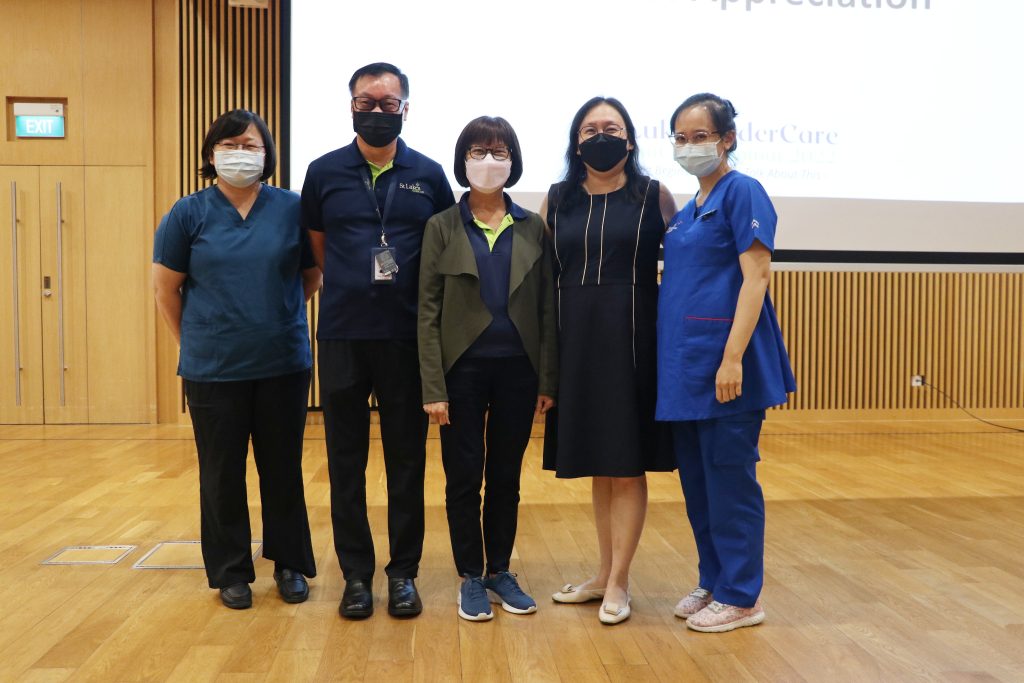 The Academy will build on SLEC's existing collaborations with academia, research institutions and industry partners. It will also lead sector-wide training in collaboration with Agency of Integrated Care (AIC) and other partners. SLEC was appointed by AIC in 2018 as an AIC Learning Institute to develop and deliver training and contribute to the capability building of the workforce in the Community Care sector. SLEC was also one of two Community Care Operators to offer the sector-wide Senior Community Care Associate (SCCA) and InterRAI training from 2022-2024. To date, SLEC has trained over 1,200 frontline workers from more than 130 organisations across the sector.
External Links:
For more information, please contact:
Senior Communication Specialist, Communication & Partnerships, St Luke's ElderCare
+65 9222 1500
Assistant Director, Communication & Partnerships, St Luke's ElderCare
+65 8748 6705
About St Luke's ElderCare
St Luke's ElderCare (SLEC) is a Christian healthcare provider committed to meeting the evolving needs of our elders and caregivers. SLEC's ecosystem of care are centre, community, residential and homebased. Through our mission of Transforming Community Care, we deliver a full range of integrated services and programmes including maintenance day care, day rehabilitation such as physiotherapy and occupational therapy, dementia care, nursing care, respite care, wellness programmes and transportation. Incorporated in 1999, SLEC is a registered charity and an Institution of Public Character.
With a team of over 700 staff, SLEC operates 23 eldercare centres island-wide, one active ageing hub, and one residential home, serving elders regardless of race and religion.
Connect with SLEC at www.slec.org.sg or on LinkedIn, Facebook and Instagram.