"Wounded Healer" is a collection of poems to inspire hope and healing for the Lent season, it supports fundraising efforts to provide wound care for elders with financial difficulties
March 27, 2023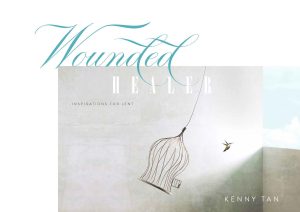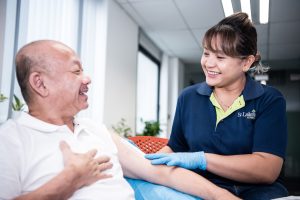 Singapore, 1 March 2023 –
Amidst the hectic pace of the world today, a new poetry book offers readers a reason to slow down and reflect on life's journey. St Luke's ElderCare (SLEC) has published "Wounded Healer: Inspirations for Lent", a collection of poems by Dr Kenny Tan, which explores the themes of repentance, redemption, healing and hope that are central to the Lenten journey. With its powerful use of language and evocative illustrations, "Wounded Healer" is a beacon of hope for the soul, guiding readers on their journeys of spiritual reflection. Each poem speaks to the healing process of those who have experienced physical and emotional wounds. 
"Wounded Healer" is more than just a book of poems. SLEC is fundraising for the "Healing Gets a Helping Hand Wound Care Fund", which aims to raise $250,000 for elders with financial difficulties to receive wound treatment. The Fund will enable SLEC's wound care team to provide wound treatment and conduct research work in wound care. For every donation of $150, donors will receive a copy of "Wounded Healer". 
Dr Kenny Tan, Poet of Wounded Healer, shared, "As the bible says, By his wounds, we are healed. That is such a paradox! How do you heal someone when you are wounded yourself? And that led to the title "Wounded Healer", where our Healer was wounded for us."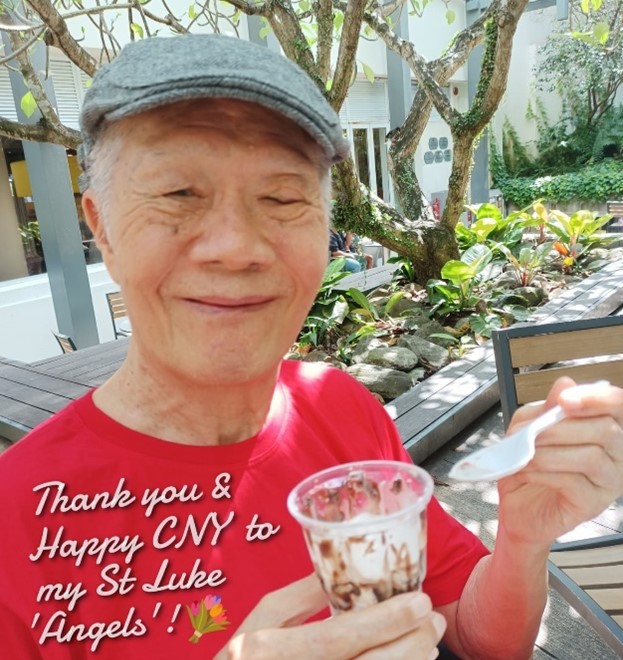 At SLEC, we provide wound treatment for elders like Mr Wong Cheung Soo, 87. Once an accountant with a passion for table tennis and photography, he is now non-ambulant and suffering from Alzheimer's. In addition, he had a Stage 3 pressure injury on his leg. As his pressure injury worsened, his family struggled to care for him, and they turned to SLEC's home care team for help.
Under the supervision of our home care nurses, Mr Wong's wound began to heal, and his overall condition improved over time. Our nurses dressed his wound and educated the family on preventive measures and basic wound care. This helped prevent further complications including bone infection, organ failure and even limb amputation.
Ms Wong Wei Lei, daughter of Mr Wong Cheung Soo, said, "Our grateful and heartfelt thanks to SLEC's nurses for their excellent wound care and cheerful encouragement in helping my dad gain full recovery from his leg wound. Your timely and expert care has been invaluable and truly God-sent!"
For more information about "Wounded Healer: Inspirations for Lent", please visit https://woundedhealer.slec.org.sg.
For more information, please contact:
Senior Communication Specialist, Communication & Partnerships, St Luke's ElderCare
+65 9222 1500
Assistant Director, Communication & Partnerships, St Luke's ElderCare
+65 8748 6705
About St Luke's ElderCare
St Luke's ElderCare (SLEC) is a Christian healthcare provider committed to meeting the evolving needs of our elders and caregivers. SLEC's ecosystem of care is centre, community, residential and home-based. Through our mission of Transforming Community Care, we deliver a full range of integrated services and programmes, including maintenance day care, day rehabilitation such as physiotherapy and occupational therapy, dementia care, nursing care, respite care, wellness programmes and transportation. Incorporated in 1999, SLEC is a registered charity and an Institution of Public Character.
With a team of over 800 staff, SLEC operates 24 eldercare centres island-wide, one active ageing hub, and one residential home, serving elders regardless of race and religion.
Connect with SLEC at www.slec.org.sg or on LinkedIn, Facebook and Instagram.