Thank You, Dad
June 14, 2019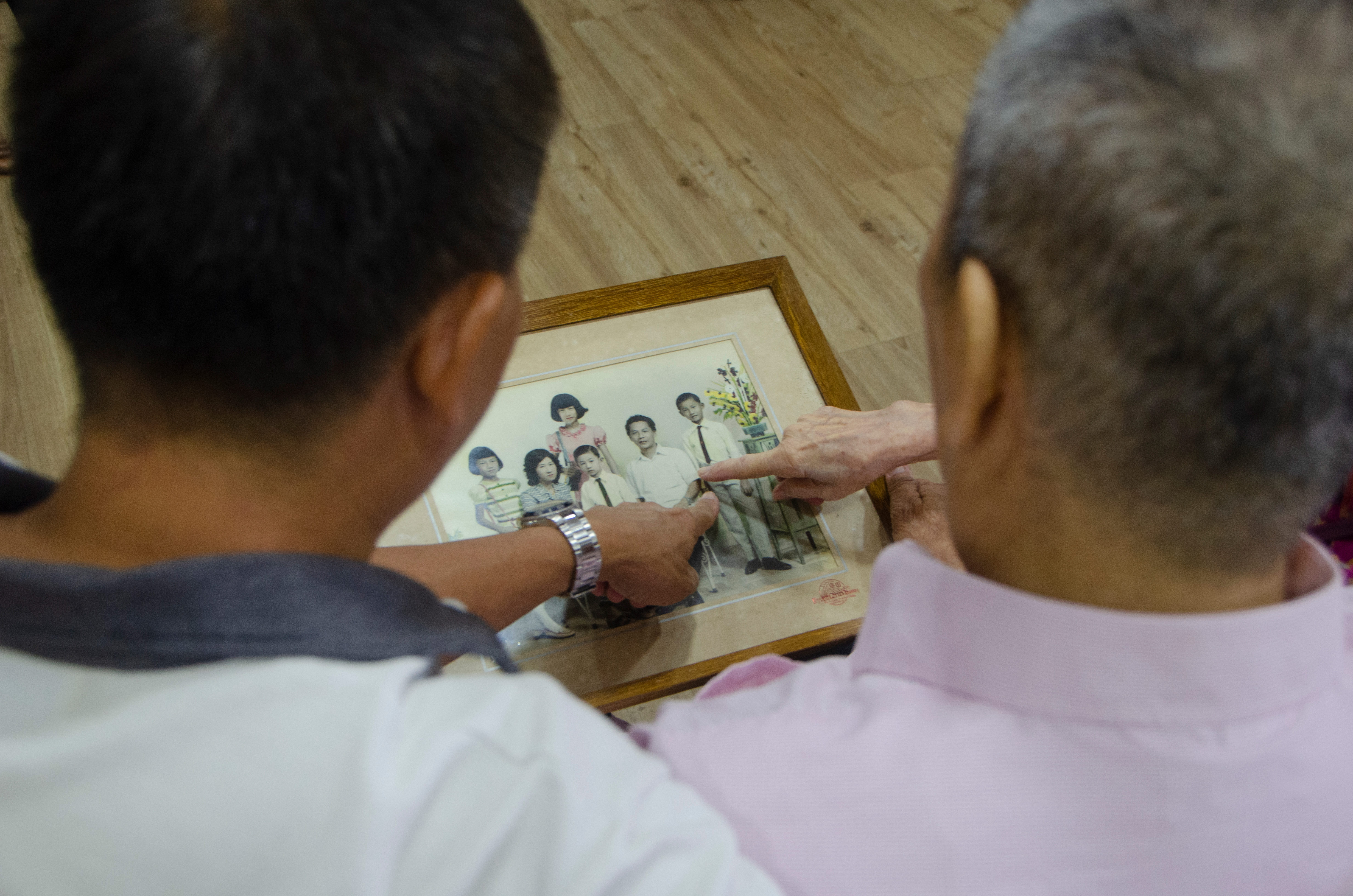 Mr Tan and his father, Mr Tan Choon Guan (right) reminiscing about the happy times they shared.
Growing up, Mr Tan reminisced how his father not only liked traditional snacks like png kueh and tutu kueh, but he also had a soft spot for his mother's cooking. His father would never fail to have a bowl of fish porridge made by her in the morning.
The times spent during the Kampong days were the most happy. He recalled the times when their relatives would gather for meals at each other's house. Up till today, he still remains nostalgic about those happy times together.
Mr Tan also has fond memories of following his father to pick up produce for his wholesale business. As the eldest son, he would wake up as early as 4.00am to accompany his father to Jurong. His dad would then be hard at work until the had sun set. Family time was spent on outings to Har Paw Villa, and enjoying the cool breeze along the beach in the evenings.
While the activities of yesteryear have gone by, Mr Tan's parents remain active and full of vigour. His mother attends the elder care centre and enjoys group exercises, calligraphy and Bingo. Their conversations on what happened in the day continues on even when they were home.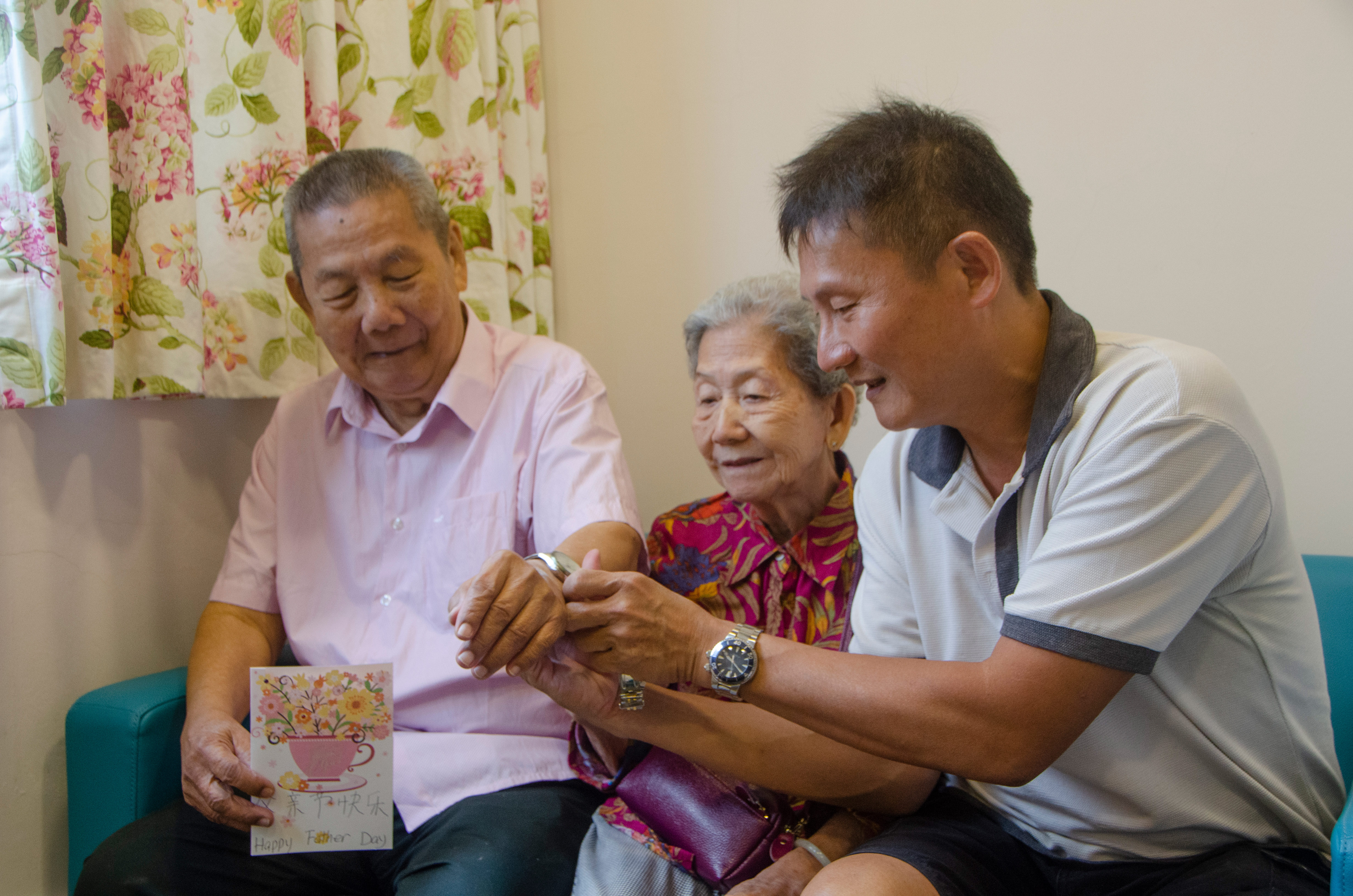 Mr Tan (1st from right) surprised his father with a watch and hand written card.
This Father's Day, Mr Tan wishes to convey only words of gratitude to his father. "Thank you for working hard to support the family and bringing us up. You may not be a man of many words, but you often made sacrifices for the family without complaints. I would not have become the person I am now, if not for your advice and teachings. "
Do you have a story about your Dad you wish to tell us? Write to us at communication@slec.org.sg