To Give is To Receive - Hear from Mr John Wee, a rehab elder turned volunteer
May 19, 2019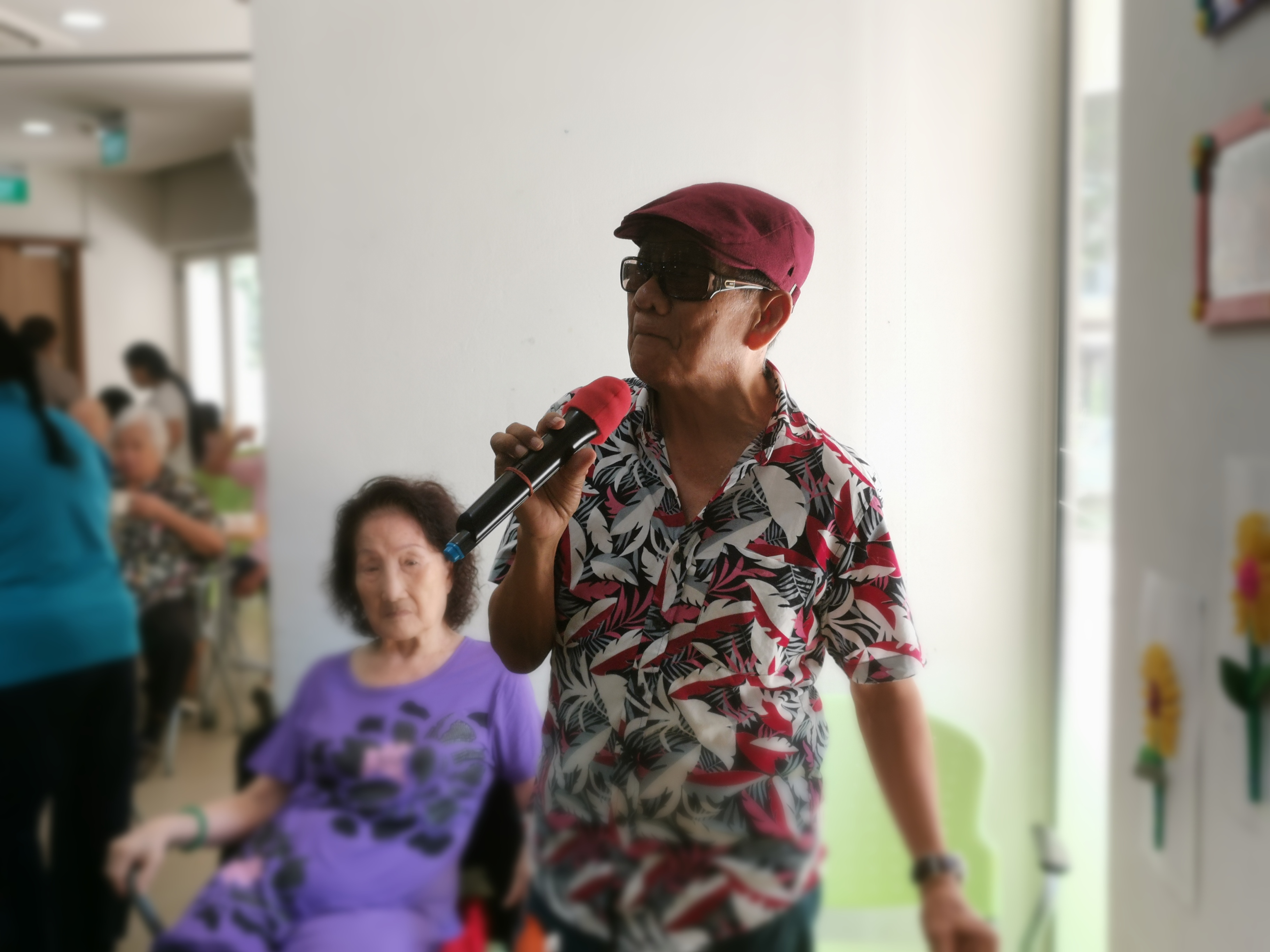 84 years old, Mr John Wee shares how he became a volunteer after he recovered from an accident.

How did you come to volunteer at St Luke's ElderCare?
I attended the day rehabilitation services after a car accident eleven years ago.
In my short span of 5 months at the centre, I noticed the elders enjoyed being engaged in song and dance. I was formerly an entertainer/ musician, playing many kinds of musical instruments, and singing in gigs during my free time. And I thought wouldn't it be good to use my talents to bless the elders, some of whom are already my friends, and spice up their day?
After I was discharged, I went back to the centre to sing for them. To date, at 84 years of age, I have been volunteering every week for eleven years! I would sing evergreen songs such as "You are my sunshine" and "Lemon tree".
What was your most memorable experience as a volunteer?
There was one incident that left a lasting impact on me. It taught me to be appreciative of the work of volunteers and the importance of listening to elders share. I encountered an elder who had suicidal thoughts, felt living was meaningless and abandoned by his family who "left him" at the centre. I accompanied him, listened to him share his thoughts and feelings, and encouraged him that by giving of ourselves to others, we'll receive much in return.
When we love people, we'll also receive love ourselves. I helped him to see a different perspective that love can be expressed in other forms. His family loved him and enrolled him in the centre so that the staff can look after him, and he can make friends.
How did volunteering change you in any way?
I have become more patient. I also learned that when people are unhappy, there could be underlying reasons. It may not be because they are unhappy with you. Often, people want to feel valued. I try to love and assure them.
What advice would you give potential volunteers?
I would encourage volunteers to pursue their passion. It is by doing things they love, that they'll excel and enjoy.
Volunteer opportunities
Do you have time, talents and treasures that you would like to share with us? Join us to make a difference to the lives of the elders we serve. Volunteer at St Luke's ElderCare today!