To Give is To Receive - Hear from Ms Tang Ming Yin, a long time staff of SLEC
May 20, 2019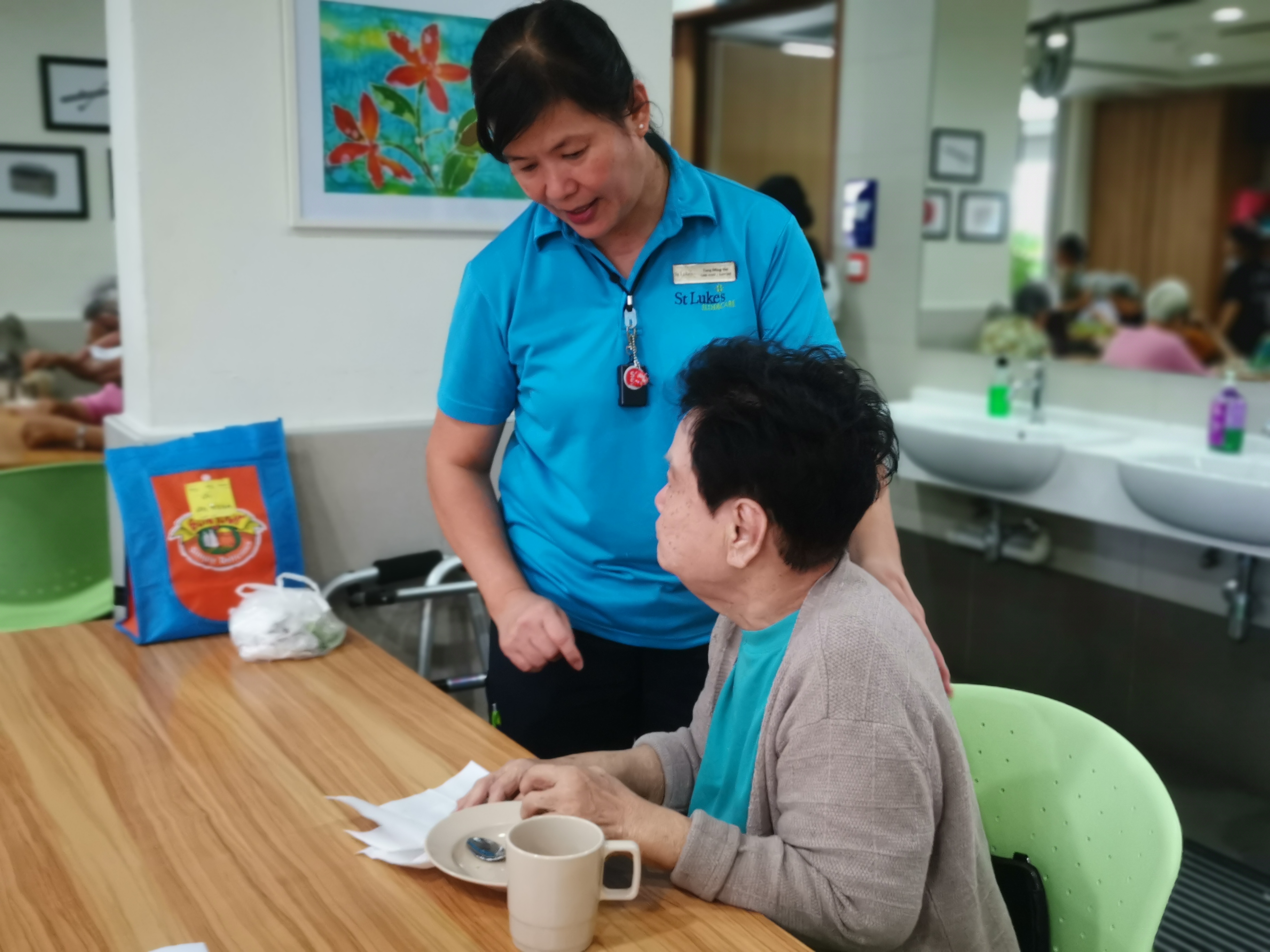 Ms Tang serving an elder her tea break.

You have been working at SLEC for more than a decade. How has this made an impact on you?
The staff have become a family to me. They have watched my children grow up. I remember when my children were in secondary school and polytechnic, they would come to the centre with their friends to volunteer and bring cheer to the elders during festivities. When my son got married last year, I invited all my colleagues to his wedding banquet!
Does your years of experience help your role? How so?
As a support, care staff who attends to 70 elders daily, I am familiar with every individual's dietary preferences, likes, dislikes and what they can or cannot eat. Through years of experience of getting to know them through interactions, I find that some elders have a sweet tooth, and some like savoury food. Knowing their preferences and needs helps me to serve them better.
What is one small action you take pride in, but probably no one outside of work would know about?
I would make sure that food, such as noodles, are cut into smaller pieces especially when serving elders who have difficulty chewing and swallowing.
How do you make your everyday role interesting?
Mt colleagues and I would buy "yong tau fu" or pandan cake for our elders' tea break. It is a  great joy to see them smile and enjoy themselves at the centre.
Sometimes, we may find ourselves doing the same thing every day. However, as we take delight in simple pleasures, we'll enjoy life's journey better.
Volunteer opportunities
Do you have time, talents and treasures that you would like to share with us? Join us to make a difference to the lives of the elders we serve. Volunteer at St Luke's ElderCare today!