To Give is to Receive - Hear from Ms Sia, our volunteer turned staff
May 17, 2019
Working or volunteering for a cause does benefit the giver more than the recipient, according to our volunteer turned staff, Ms Sia Lay Meng. Read on to learn how she gels passion with volunteering at one of St Luke's ElderCare (SLEC) centres.
Why do you volunteer? 
Ageing is an issue that is very real to me. I wanted to understand more about day care services and what SLEC is doing to serve the community.
Which areas do you enjoy the most?
I enjoy working behind the scenes and I see my work making a difference, even if it is washing the dishes or helping to clean the kitchen.
What is your most memorable experience?
There are a few. One elder who shared that being at SLEC is "happy heaven" for him. It gives him such joy that there are people here whom he can socialise with. Even if he wakes up late, he will still make his way to the centre. 
That experience really touched me. To me, there must be something that SLEC is doing right for him to even make that effort.
Also, when family members bring their elders home from the centre, you can see that they are thankful that there is this care service to help look after their loved ones, even if it is just half a day respite care.
The staff are also grateful. Until you think, "ok, enough, no need to keep thanking me; i am just doing my bit here and there where I can."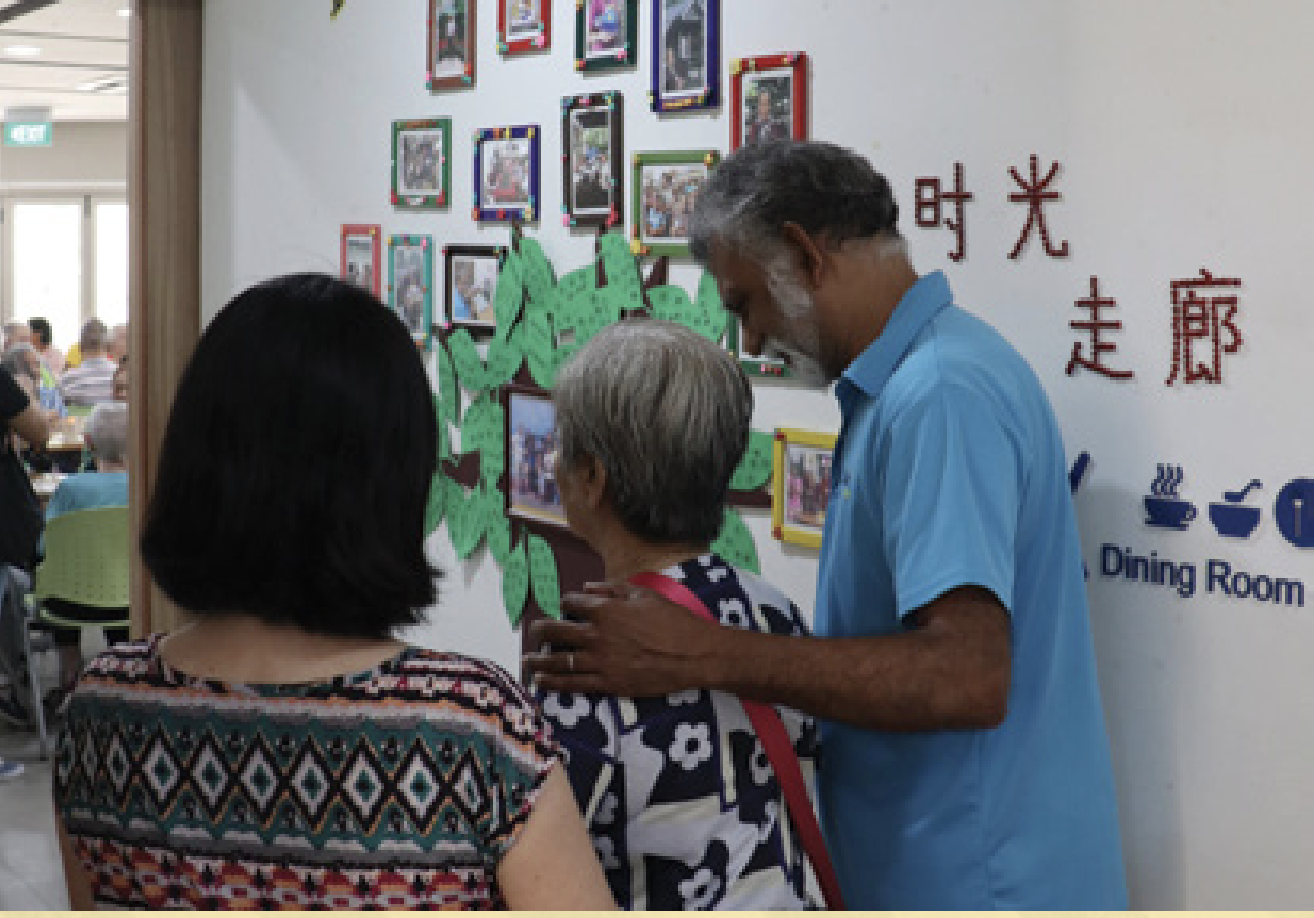 Ms Sia helping a staff to support an elder. 
How has being a volunteer made an impact on you?
I realised that I have become more patient and compassion.
It softens my heart when I hear how some of the elders feel bad towards their family members for not being able to take care of themselves. Ageing is not something they wished upon themselves; it is just part of a natural process.
Also, towards my elderly mother when she repeats the same things for the fifth time, it may be possible that she just needs someone to talk to as she is alone at home.
In my daily life when I see those aunties and uncles who move slower, i empathise instead of thinking, "hurry up, can you move faster".
The experience differs from what I felt when I participated in corporate social responsibility (CSR) activities for a day.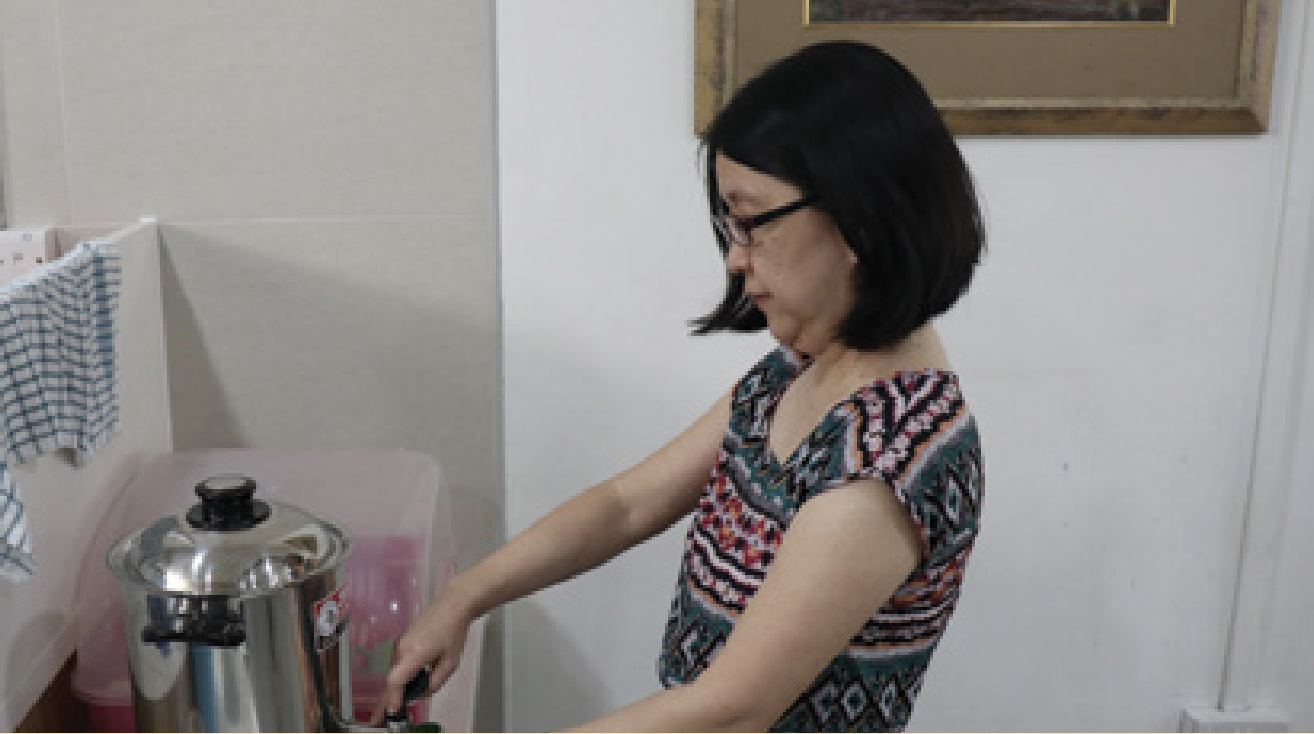 Ms Sia helping to serve an elder with a drink. 
How is your CSR experience different from your current volunteering?
Previously, it was touch and go, somewhat like a task to check off. The experience leaves an impression that there is a need, but once you turn back to work, that moment is gone. I am thankful for gaining an in-depth experience to see for myself how a day care centre operates. It has been a most valuable experience.
What advice would you give to potential volunteers?
Do it. It sounds cliche but it really enriches your life. It does make you a better person.
Volunteer opportunities
Do you have time, talents and treasures that you would like to share with us? Join us to make a difference to the lives of the elders we serve. Volunteer at St Luke's ElderCare today!