Our Creative Workbook
November 01, 2020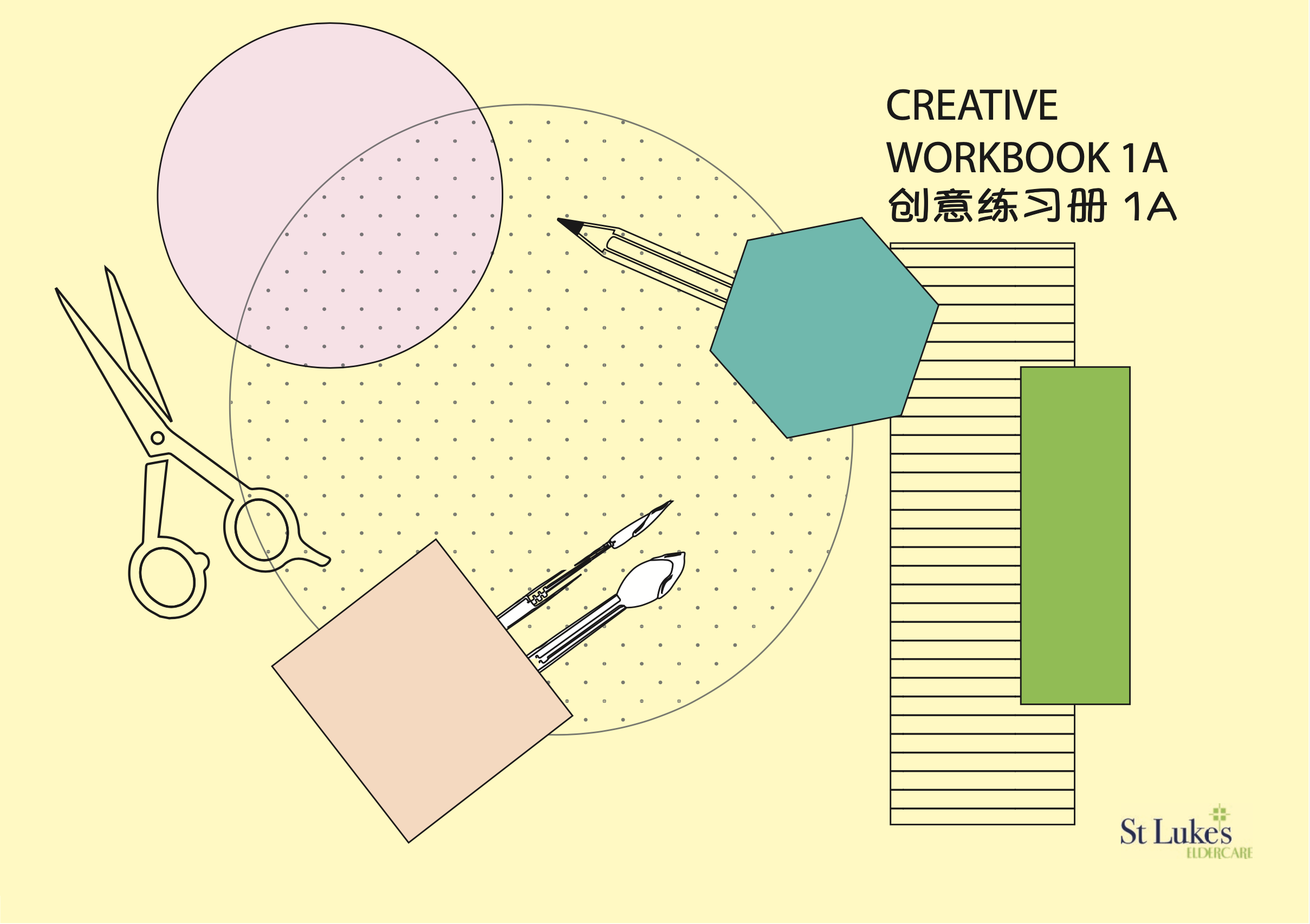 At St Luke's ElderCare, we believe art doesn't have to be expensive. It can be affordable and accessible! As such, our team has prepared this booklet which touches on the basic fundamentals of art: shapes, patterns and colors that play a major part in the creation of most artworks. Four different art techniques: Coloring, Pattern, Pointalism and Collage will be taught to explore these three basic fundamentals of arts.
The art activities are designed for age 3 and above, where social bonding can be promoted through group art making during this stay-home period. It can be both either an individual or group activity depending on the participant's choice."
Participate in this imaginative creative journey where we will use found objects at home and accessible art materials to create art pieces.
Download your complimentary booklet today!